Mott MacDonald to design UK's first planned hydrogen village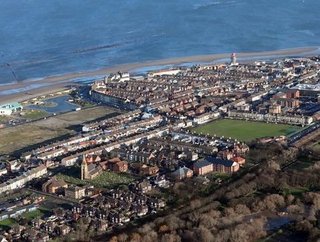 Located within the East Coast Industrial Cluster, Redcar will be self-sufficient, generating its own hydrogen locally, from renewable sources
Mott MacDonald, the global multi-disciplinary consultancy firm, has been appointed to carry out the detailed design of the high-pressure hydrogen network for the UK's first proposed hydrogen village in Redcar, on the East Coast of England.
Northern Gas Networks, which transports gas across the Northeast, Northern Cumbria and much of Yorkshire, unveiled in May 2022 a proposal that would see the gas supply for around 2,000 homes and businesses switched from natural gas to low-carbon hydrogen in 2025, a statement from Mott MacDonald explained.
It added that the energy networks team at Mott MacDonald will design the high-pressure hydrogen pipelines, above-ground storage, and pressure reduction site for the scheme. The firm is also designing the above-ground process facility that will inject hydrogen into a local salt cavity to provide long-term seasonal storage and security of supply.
"Hydrogen must be a part of the future energy mix if the UK is to meet its net-zero objectives and we're proud to be involved in such a pioneering project to demonstrate its feasibility as a green fuel to heat our homes," said David Fulton, project manager and pipeline portfolio lead, Mott MacDonald. "We must act now on the climate crisis and this can't be done without decarbonising our heat network."
Self-sufficient Community
Redcar sits within the East Coast Industrial Cluster and is close to established energy infrastructure, including hydrogen production and storage facilities. The proposal will see the community become self-sufficient, generating its own hydrogen locally, from renewable sources.
The statement added that the UK Government's Department of Business, Energy and Industrial Strategy is expected to make a final decision on whether the project will go ahead in 2023, once the detailed design has been completed. Northern Gas Networks estimates that, if approval is granted, hydrogen will be heating homes and business in Redcar by 2025.
The appointment is the latest in a series of projects Mott MacDonald is undertaking in and around the East Coast industrial cluster. Previously, the firm announced that it would be working on onshore elements of the Northern Endurance Partnership and Net Zero Teesside carbon capture and storage projects – one of the first carbon capture, usage and storage clusters in the UK.