Dubai's Metropolitan Group sees $2.99bn in revenues for 2022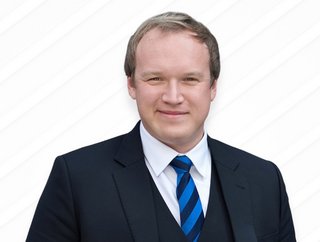 Real estate services group says international buyers from Europe and CIS shifting base to Dubai has driven the strong performance of its companies
Metropolitan Group, the Dubai-based real estate group, has said that it has closed out a record breaking year, with revenues reaching US$2.99 billion - a 130% increase compared to figures recorded in 2021.
The group, which includes flagship real estate companies such as Metropolitan Premium Properties in Dubai (MPP), and the Abu Dhabi-based Metropolitan Capital Real Estate (MCRE), also saw the value of its average transactions increase to more than US$1.2 million, with off-plan and secondary unit sales more than doubling compared to the same period in 2021.
"2022 has been a record-breaking year for us," said Nikita Kuznetsov, Partner Metropolitan Group and CEO of Metropolitan Premium Properties. "We recorded the highest-ever sales for super luxury units and our sales and revenue growth have been the best since we started over a decade ago."
The Group saw sales of super luxury units (US$2.7 million and up) increase four times – its best ever in this segment and its leads increased three times compared to 2021.
International buyers/investors mostly from Europe and CIS continued the trend of shifting their base to Dubai and made up 80% of the Group's client base. There was also notable interest in penthouses and ready-to-move-in properties while properties by the sea/waterfront were also in strong demand. Popular locations included Palm Jumeirah, luxury properties along Dubai Canal, Dubai Hills, Emirates Hills and District One.
"This year, leading developers in Dubai are expected to announce projects worth over US$27.2 billion and all indications are that the current and projected market conditions are in favour of owners of Dubai residential properties, especially in sought-after locations such as the coastal areas: Dubai Marina, Jumeirah Beach Residence, Bluewaters, Beachfront, Palm Jumeirah and Port de la Mer.
"The Downtown and Business Bay, Dubai Creek and Jumeirah Village Circle are also very popular among buyers. In terms of villas, the top areas of search are Damac Hills, Emirates Living, Dubai Hills, Arabian Ranches 1-2-3 and Villanova," added Kuznetsov.
Year of Growth
In December last year, the group closed Dubai's single biggest residential land transaction to date – a US$ 187.6 million deal for three plots at Dubai Marina and also a US$490,061 rental deal for a super-luxury 15,500 sq. ft. six-bedroom villa at District One. The company sold two villas on Jumeirah Bay for US$42.4 million and more recently sold a plot for US$34.3 million on Dubai Islands.
To cater to this growth the group has doubled its headcount to 500, including 11 new Heads of Departments, and launched new divisions including Metropolitan Homes, which is dedicated to offering the full cycle of real estate services to secondary market sellers and buyers in Dubai. Penthouse.ae has also been launched and is dedicated to HNWIs and properties upward of US$4 million. Other divisions include Northern Emirates, Institutional Sales, Commercial Properties, a Rentals Department, as well as a UK Property Division focused on selling UK properties to GCC investors.
The group also launched the Metropolitan Partnership/Referral Program, which is aimed at encouraging non-brokers to refer buyers or sellers and receive a referral fee for all completed transactions.