Balfour Beatty records profit of £87mn in 2021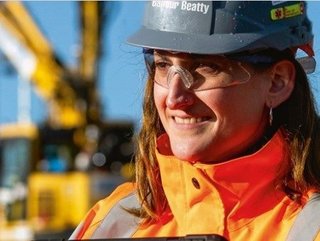 Balfour Beatty's strong performance put down to its geographically and operationally diverse portfolio and group now has £16.1bn 'high quality' order book
Balfour Beatty reported pre-tax profits of £87mn last year, a sharp jump on the £48mn recorded in 2020.
The construction company's performance was attributed to its geographically and operationally diverse portfolio. Annual earnings more than doubled to £181mn.
The Group's £16.1bn order book provides clear "short- and medium-term visibility". New infrastructure - HS2, low carbon wind power, energy efficient buildings, carbon capture, new nuclear, highways, airports and rail electrification - will all play a leading role in stimulating economic growth from which Balfour Beatty is well placed to benefit.
Leo Quinn, Balfour Beatty Group Chief Executive, said despite the challenges presented by COVID-19, it has delivered operating profits ahead of expectations.
"Balfour Beatty emerges from the last two years with capabilities intact and a higher quality order book," he said. "Together these provide the visibility to deliver profitable managed growth and sustainable cash generation. With a transformed portfolio focused on favourable infrastructure markets across our chosen geographies ... we are confident of delivering significant future returns to shareholders."
UK construction posted a narrower £2m loss from £26m in 2020, following write-downs on private sector property projects in central London. It returned to profitability in the second half of the year. During the year, the decision was taken that Balfour Beatty will no longer bid for fixed price residential property projects in central London.
Support Services is now characterised by profitable recurring revenues underpinned by long-term contracts following its strategic exit from gas and water. The power, road and rail maintenance business are all performing well and during the year the Group upgraded its Support Services margin target from 3-5% to 6-8%.
Andy Murphy, Director at Edison Group, said despite the operational challenges that came with Covid-19, the infrastructure group Balfour Beatty has reported solid full-year results.
"Alongside results, the Group has announced that, in 2022, it plans to go ahead with the next phase of a multi-year share buyback programme of £150m. Reaching sustainability goals will continue to be a key focus for Balfour Beatty, including the delivery of £3bn in social value by 2030, and to generate zero waste by 2040."