Bechtel boosted by renewables and infrastructure contracts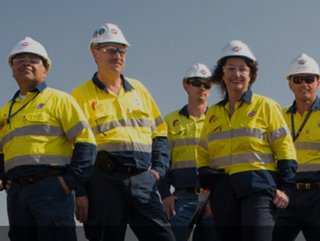 Construction giant Bechtel has been active in infrastructure and renewable energy sectors
Background
Bechtel is an American engineering, procurement, construction and project management company headquartered in Reston, Virginia. The company has been in operation for more than 120 years and has been involved in some of the most iconic projects in American history, such as the Hoover Dam, the Bay Bridge, and the Bay Area Rapid Transit System. Internationally, the company has established itself as a leading contractor working in the business segments of Defence and Nuclear, Environmental Clean-up, Infrastructure, Mining and Metals, Energy and Water. In 2020, the company posted US$17.6 bn in revenue, while new worked booked was worth US$7.1bn. It also had a backlog revenue of US$32.2bn.
Executive changes
Bechtel is led by Brendan Bechtel, the chairman and chief executive officer of the company. Prior to being elected chairman in 2017, he was named as CEO in September 2016. Previously, he was Bechtel's president and chief operating officer from 2014-2016. He is supported by Craig Albert, the president and chief operating officer, while the global business units are helmed by John Howanitz, president – Nuclear, Security and Environmental; Paul Marsden, president of Energy; and Ailie Macadam, president of Mining and Metals.
Howanitz is the most recent appointment to the leadership team, having taken on his role in September 2021 following the retirement of Barbara Rusinko, after a nearly 40-year Bechtel career. He was formerly senior vice president and general manager of Bechtel's nuclear security and commercial nuclear power business line.
Operations update
The company was awarded several local and international contracts in 2021, particularly in the infrastructure and renewable energy spheres. Amongst the most notable were the awarding of contracts for a low-carbon energy plant to power one million homes in Ohio, LA Metro's Sepulveda Transit Corridor Project, a Polish nuclear power project, Metrolinx's Ontario line, and the Skavica Hydro Project in Albania.
Sustainability
Sustainability has been a core focus for Bechtel and will continue to be a focus in 2022. The company has committed to the UN's Sustainable Development Goals, since 2016 has reduced emissions and water usage from its corporate offices by 46.7% and 73.7%, according to its 2021 Annual Report.
In addition, Bechtel has committed itself to providing clients with innovative and sustainable solutions to help them achieve their sustainability goals. The company claims to be able to be able to decarbonise every project while generating cost-efficiencies and bringing greater value.
It has also delivered several pioneering renewable energy projects, including the 695MW Keeyask Generating System, which will provide clean, renewable energy to 400,000 homes in Manitoba, Canada. In 2021, some notable projects awarded to Bechtel were: the Australia-Asia PowerLink project, which is one of the world's largest renewable energy infrastructure projects; an engagement with HIF USA for the engineering and design of its eFuels project and site selection; and a partnership with Malta Inc, one of the world's leading developers of grid-scale, long-duration energy storage, which will see the companies team up to pursue new energy storage projects around the world.
Technology focus
Bechtel offers digitisation and innovation services to customers, including the development of digital infrastructure, data centres and the development of digital communication networks.
In 2021, the company extended its partnership with the UK's largest alternative provider of wholesale fibre infrastructure, CityFibre. This partnership will help the UK company to have more than 150 parallel full city, town and village digital infrastructure builds underway by the end of 2022. By the end of 2025 the rollout will reach approximately 285 locations and address up to 8m homes.
In May 2021, Bechtel's SWSPlus technology was selected and deployed to improve the environmental performance of production at a renewable fuels facility in California. The company also partnered with Swedish floating windfarm developer and technology provider, Hexicon, to demonstrate innovative offshore wind technology for several large-scale floating power generation projects off the UK coast.
Corporate outlook
This year has begun strongly for Bechtel, with the company announcing the substantial completion of Train 6 at the Sabine Pass liquefaction project in Cameron Parish, Louisiana (click here). Commissioning is complete and Bechtel, Cheniere's engineering, procurement and construction partner, has turned over care, custody, and control of Train 6 to Cheniere Partners. This completion means that Cheniere Partners and Bechtel have now declared Substantial Completion on all six liquefaction trains at the SPL Project ahead of each train's guaranteed completion date and within project budgets.