Georgiou Aecom consortium wins Queensland highway project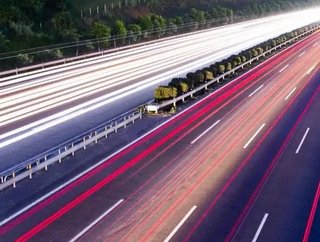 An AU$230mn design and build highway project has been awarded to The Georgiou Aecom consortium...
The work will see the creation of over 560 jobs. The jobs will be a split of those created by the ring road project along with another Townsville project.
Work is expected to commence on the two projects at some point next year, according to Michael McCormack, Deputy Prime Minister and Minister for Infrastructure, Transport and Regional Development.
Both Queensland and Australian governments are working together to design and deliver much-improved road and transport infrastructure in the region which is highlighted by the AU$1.5bn joint-commitment plan. This is part of a larger AU$50bn plan which will see a large amount of investment in infrastructure projects that are designed to support and sustain jobs in the nation. This also supports Australia's wider COVID-19 recovery plan.
The upgrade will include a 5.2km stretch of road alongside the Bruce Highway, expanding the capacity of the road. In addition, a new bridge will be constructed over the Black River. Meanwhile, the Stage 5 project will see the competition of a four-lane expansion to the 22km Townsville Ring Road.
McCormack said: "These projects are part of our $100 billion, 10-year infrastructure pipeline which will support our economy by creating jobs in North Queensland as we recover from Covid-19".
Mark Bailey, Queensland Transport and Main Roads Minister, explained the benefits of such infrastructure projects in the region, which he says will not only create employment, but also "drive safety and accommodate the region's burgeoning freight and business community".
Mr Bailey went on to say: "We're building the $514.3 million Bruce Highway upgrade through Haughton River, creating over 540 jobs, the biggest ever overhaul of Northern Australia's largest port creating 125 jobs, and now we're securing more jobs and improved safety with the next tranche of road upgrades in North Queensland".
Aaron Harper, State Member for Thuringowa, said: "The 395 jobs from the ring road project could not come at a better time for Townsville as it continues to respond to the economic impacts of the global COVID-19 pandemic. These projects are being built by the north for the north and will bust congestion, make our roads safer and get people and freight where they need to go."
"This is something I've been long calling for and it's great to see that the $230 million project will duplicate the last remaining two-lane section of the Townsville Ring Road", he concluded.