Qiddiya: SAJCO wins major infrastructure project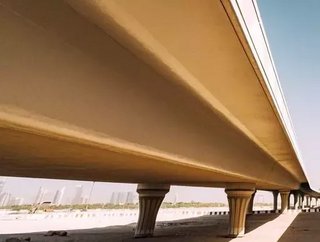 Saudi Arabia's SAJCO has won a £190mn major roads and bridges contract at Qiddiya...
Saudi Arabia's SAJCO has won a £190mn major roads and bridges contract at Qiddiya. 
Saudi Arabia's Qiddiya Investment Company (QIC) has revealed its new contract which will involve the construction of 45 kilometres of various roads and bridges across the entertainment city.
The large-scale infrastructure work is set to begin immediately and aims to be completed by May 2023. 
The news was confirmed by the city in a promotional video across a number of its official social media platforms.
1,000 extra workers have been added to the project and it is estimated that 6.5 million cubic-metres of earth will be excavated. In addition, 80,000m3 of concrete will be used for the construction of bridges and 1.2 million square-metres of asphalt for road surfaces.
Qiddiya CEO Mike Reininger commented on the announcement, saying: "This stormwater drainage, roads and bridges will provide access to all facilities and assets on the lower plateau of our site, enabling the transport of key construction materials to the various development sites within Qiddiya's lower plateau," said Reininger.
"Once again, we are pleased to be working with an experienced Saudi company and we look forward to announcing even more major contracts later this year".
About Qiddiya
Based in Riyadh, Qiddiya (also known as Al-Qiddiya) is an entertainment megaproject which is set to be one of several tourist spots in Saudi Arabia as part of the Saudi Vision 2030 scheme which aims to embrace other income resources in the nation as opposed to oil.
Construction of the project begun at the beginning of last year, and will include various tourism attractions with the first being "Six Flags Qiddiya" as a family attraction.
The project is also set to break records with the world's fastest roller coaster, the tallest drop-tower ride and the largest theme park.
Upon completion of the first phase, an additional 45 individual projects will be completed whilst 300 recreative, hospitality, leisure and sports will be launched.