US construction sector anticipates Biden boost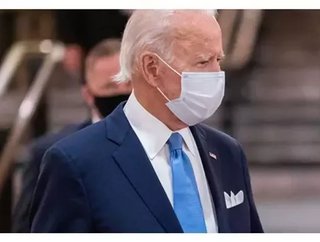 New president's proposals will provide a fillip for the construction industry in the years to come, GlobalData report says...
Incoming President Joe Biden's campaign proposals will have major implications for the US economy and construction industry - providing they pass through Congress, according to a GlobalData report.
The data and analysis firm expects the US construction industry to grow by an annual average rate of 1.4 percent between 2021 and 2024, after increasing by an estimate of 1.5 percent in 2020. 
Record-low mortgage rates, and significant shift in remote working, are expected to continue to support housing demand while the rollout of vaccines and prospects of an additional fiscal relief package present optimism in the short term, the report adds.
"Mr Biden's proposal to create a $2-trillion fund for infrastructure and clean energy as well as his proposals to expand broadband networks in rural areas, and plans to increase spending for housing, education and healthcare, if passed through Congress, would provide a boost to the construction industry in the coming years," said Dariana Tani, economist at GlobalData.
"Passing these legislative proposals, nevertheless, will still be challenging for the new President given the Democrats' slim majority in both the House and the Senate where most fiscally conservative members of Congress could be reluctant to agree to programs that increase the federal budget deficit."
Tani adds that in the medium-to-long-term, GlobalData expects that long-standing issues such as shortages of labour, expensive land and rising material costs will continue to hold back industry investment. 
However, a less disruptive foreign trade environment under the new Biden administration is likely to benefit the industry from lower tariffs and somewhat limit the rise of construction material costs, which have increased substantially under the Trump administration.
"Furthermore, Mr Biden is likely to be more open to immigration as he has promised to reverse Mr Trump's controversial policies. This could help address the shortages of skilled labour, which are causing wage inflation and leading to additional increases in project costs and home prices," Tani said.
Whether the president will be able to pass his legislative proposal through Congress will depend to a large extent on his ability to keep the Democratic party fully united behind any legislation and working with Republican lawmakers to find common grounds, she added.