5 key benefits of modular construction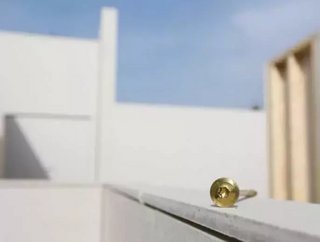 From the efficiency to the ease of build, it's no surprise that modular construction is sweeping the country. More and more commercial contractors a...
From the efficiency to the ease of build, it's no surprise that modular construction is sweeping the country. More and more commercial contractors and residential homebuilders are adopting for modular construction and for good reason.
Here are just a few reasons why going modular is gaining popularity in the construction industry:
1. Modular Construction on the Rise
There are a growing number of construction companies turning to modular construction to get the job done. In fact, according to FMI's Prefab and Modular Construction Survey, 35% of contractors in the U.S. are implementing modular construction in the design phase of the building process.
Likewise, nearly 40% of the contractors surveyed said that prefab and modular construction is a growing part of their companies as well as part of their future strategic construction initiatives.
The country is already experiencing an increase in modular construction, especially in the healthcare industry. Both the Miami Valley Hospital Heart and Orthopedic Center as well as the 188,000-square-foot Harris Methodist Hospital in Texas were built using modular components.
2. All About Quality Control
There are multiple reasons why modular construction is gaining popularity in the U.S. and quality control is at the top of the list.
According to an article noting an interview with Paul Tansill on modular construction, Tansill describes modular manufacturing as a process where tight tolerances and quality control are top priorities.
Unlike traditional construction practices, modular buildings are assembled in controlled environments. This means the majority of the build process is sheltered from the elements.
Likewise, all building materials are stored in the same controlled environment, which reduces imperfections like lumber warp.
In addition, builders are able to work in the same controlled space with all tools and equipment at their disposal. This leads to better built structures and superior quality standards.
3. Faster Build Times
Because construction teams are able to work in controlled environments using repetitive techniques and convenient equipment like large-scale jigs, modular construction results in faster build times.
Weather delays are no longer a factor with modular construction either, so contractors are able to complete daily build goals and easily avoid setbacks that are common with onsite construction.
4. Cost Savings
Modular construction has numerous cost benefits over traditional onsite construction. As mentioned above, modular construction decreases build times, which greatly reduce labor costs.
Additionally, because modular building facilities use precision construction equipment and detailed designs, the building process is less wasteful. Each structure uses exact amounts of lumber and other materials.
5. Environmental Benefits
Because modular construction facilities take advantage of production repetition common with assembly line manufacturing, the modular building process uses less energy than traditional construction.
Unlike onsite construction practices, waste in modular construction is used instead of discarded.
Many modular construction facilities store unused materials in controlled environments and recycle them for use in other projects. This helps reduce the 135 million tons of construction waste that ends up in landfills each year.
When it comes to construction efficiency, modular building is quickly becoming the new industry standard.
Adam Groff is a freelance writer and creator of content. He writes on a variety of topics including home improvement and construction technology.