Big Build fuels Victoria's Construction Boom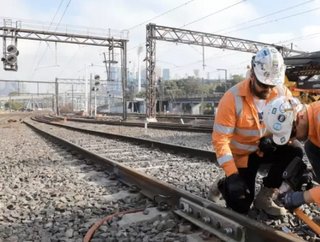 Australia's Victoria state is in the midst of a wide-ranging road and rail construction boom
The Australian state of Victoria is undergoing a Big Build construction boom with a slew of road and rail projects underway. 
This year's budget builds on the unprecedented $80 billion Victoria's Big Build transport infrastructure program, which includes the Metro Tunnel, North East Link and removing 75 dangerous and congested level crossings near Melbourne, all of which will support 50,000 jobs. The $15.8 billion North East Link project alone is expected to create 10,000 jobs and millions of dollars of contracts.
AIO Contracting, an engineering labour hire agency in Melbourne, says the transport construction boom has created a wealth of job opportunities across all types of sectors, including construction and engineering. Principal projects include:
The Melton and Wyndham Vale corridors will receive $93.6 million of funding to enable work that will allow for the running of higher capacity trains, including 9 car VLocity trains. These longer trains will increase passenger capacity by up to 50 per cent during peak periods.
More trains will run through the Caulfield Junction, where the Frankston Line merges with the Cranbourne/Pakenham Line. A package of $240.1 million will ensure these critical works will separate the two lines.
To continue the delivery of vital road upgrades across Victoria, $145.2 million has been allocated for planning and development of safety upgrades and to ease congestion, including in Melbourne's booming north. This will deliver a better commute for local drivers in Mickleham and Craigieburn.
Upgrades on the Calder Freeway between Gap Road in Sunbury and the M80 Ring Road will be designed and planned, with a $100 million partnership with the Commonwealth to focus on a better solution for the dangerous interchange at Calder Park Drive.
In the west, detailed design and planning work will pave the way for the Ison Road rail overpass, and the development of a business case has been funded for an upgrade at the Princes Freeway/Werribee Main Road interchange.

Funding also supports important planning and development work for the upgrade of Mickleham Road and planning for upgrades to the Bulla Road interchange, Craigieburn East Road and Somerton Road in Melbourne's north, York Road in Melbourne's east and the Bellarine Link in the state's south west.
The Australian construction industry is expected to grow by 2.2% in real terms in 2021, up from a decline of 2.1% in 2020, according to ResearchAndMarkets.com
The downturn in 2020 was due to the impact of the pandemic on consumer and investor confidence, coupled with plummeting oil prices and a weak residential sector.
The Australian government has allocated A$15.2 billion ($11.9bn) for new infrastructure projects, according to its budget for 2021/22. Broken down by state:
Queensland has been allocated around A$2bn ($1.6bn)
West Australia has been promised A$1.6bn ($1.2bn)
Victoria and South Australia have been promised A$3.4bn ($2.7bn) respectively
New South Wales will get A$3.8bn ($3bn)
Northern Territory, Tasmania and Australian Capital Territory have been promised A$401 million ($313m), A$377.2m ($294.4m) and A$186.2m ($145.3m) respectively.
Infrastructure expert Louise Santos of Pinsent Masons, said Australian governments at both state and federal levels have made infrastructure investment a strong focus in recent years and thankfully that has not changed with the pandemic.
"It is obviously reassuring for the sector that the federal budget includes firm commitments to these major projects and more certainty around the future pipeline in otherwise uncertain times," she said. 
"However, the challenges of capacity constraints in the construction industry and appropriate risk allocations remain, and contractors will be waiting to see if any innovative thinking will come from government to help overcome these hurdles."