Carillion wins £90m Contract for London Royal Docks Residential Project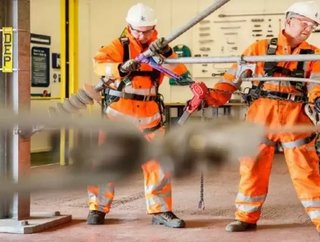 Carillion has won a £90m contract from HUB for its Hoola project in Londons Royal Docks.It follows the construction and support services groups ap...
Carillion has won a £90m contract from HUB for its Hoola project in London's Royal Docks.
It follows the construction and support services group's appointment as preferred bidder for the residential project earlier this year.
The contract involves the design and construction of a 24-storey tower and a 23-storey tower, which will provide a combined 360 residential apartments and one commercial unit. 
It will have include sustainable features such as blue roofs, which have been developed to manage surface water run-off, and storage and energy-sharing agreements to provide district heating. 
Work will commence on site immediately and is scheduled for completion by the Autumn of 2016. Carillion will use the project to create 40 new apprenticeships.
Carillion Chief Executive Richard Howson said: "We are delighted to have signed the contract to deliver the Hoola London development. Being chosen for this prestigious project reflects our reputation for reliable delivery, high standards of quality, value for money and sustainability, together with the strength of our long-term customer relationships."
The deal comes amidst the ongoing fraught negotiations between the Group and Balfour Beatty over a potential merger, which would likely see Howson become CEO of the combined entity.
Talks have stalled over Balfour's reluctance to retain its US design and engineering business Parsons Brinckerhoff, and its belief that Carillion's proposals will deliver less value to shareholders than if it remained an independent company. Carillion plans to cut Balfour's UK Construction Services division by as much as two-thirds.
Carillion, however, is still keen to push through a deal that would create a £3 billion-plus construction company. It has until August 21 to make a final offer.