KPMG missed 'multiple red flags' in Carillion collapse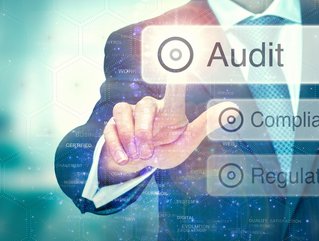 KPMG is facing a lawsuit worth to up to £1.3bn over its role as auditor to Carillion Group
KPMG failed to respond to "multiple red flags" which should have alerted them to a clear and obvious risk of misstatement, according to a statement representing liquidators of Carillion Group.
The firm is facing a lawsuit worth to up to £1.3bn over its role as auditor to the group, following one of Britain's biggest insolvencies in January 2018.
In a legal action undertaken by the Official Receiver, acting as Liquidator on behalf of Carillion's creditors, it is alleged that KPMG failed in its duties as auditor to spot misstatements in the outsourcing group's accounts. Included in the claim are dividends amounting to approximately £210mn, professional fees of approximately £31mn and trading losses of more than £1bn incurred as the group continued to trade.
Carillion went into compulsory liquidation, leaving creditors and shareholders out of pocket, threatening thousands of jobs and forcing the government to step in to ensure the continuation of critical public-sector services, including the delivery of school meals, maintenance of hospitals and management of prisons.
At the time of its collapse, Carillion held around 450 construction and service contracts across government in the UK, and employed more than 43,000 people, including 18,000 in Britain. Many more people were employed in its extensive supply chains.

KPMG was Carillion's auditor for 19 years, earning a total of £29mn for its audit work. Peter Meehan, the KPMG partner in charge of the Carillion audit, was suspended by the firm in January 2019, and left KPMG in January 2021.
"The Official Receiver has identified evidence of negligence and breach of duty by KPMG in respect of its role as auditor to Carillion," it stated. "He has concluded that a successful claim against KPMG is likely to be in the interests of the general body of creditors, and therefore he has a duty to progress the claim."
Where the Official Receiver acts as liquidator, the agency is responsible for overseeing the insolvency process, investigating the cause of company failure and making redundancy and other related payments to employees when their employer is unable to do so.