COVID-19: Saudi Arabia's Vision 2030 strategy funding cuts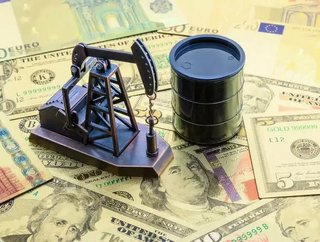 A twin blow of record low oil prices and a coronavirus pandemic has forced Saudi Arabia to cut $8mn from its highly anticipated Vision 2030 modernisatio...
A twin blow of record low oil prices and a coronavirus pandemic has forced Saudi Arabia to cut $8mn from its highly anticipated Vision 2030 modernisation programme
Vision 2030 introduction
The Saudi Vision 2030 strategic framework is designed to reduce the nation's dependence on oil production, which makes up 30% to 40% of the country's real GDP. The scheme, which was first announced in April 2016, is expected to help diversity Saudi Arabi's economy, investing in public service sectors including education, healthcare, infrastructure recreation and tourism. Some of these projects will rely on mainly government funding in addition to investment from the private sector. 
The vision includes various large construction projects including the redevelopment and expansion of some very major structures across different cities. Some of these include the Al Ruwaid Redevelopment, and Riyadh Medical Village, a $1.5bn project involving the construction of numerous hospitals, clinics, housing units and leisure facilities.
Funding cuts
Austerity has begun to bite the economy in Saudi Arabia and the Middle East. Recent reports have forecast that the GDP contraction for 2020 could be as much as -3.2%. This is due to the continued decline of oil prices which plunged to $11.57 a barrel during last month. 
Although the oil sector prices have begun increasing once again, the fall is expected to have a major effect on the nation's economy. Furthermore, COVID-19 has already had an effect on the economy, with cases in the nation now rising above the 60,000 mark with little sign of slowing.
The spending cuts for the project, which are part of the nation's wider austerity measures announced by the Saudi government, are not expected to affect workers' salaries. This, however, could result in cuts to some of the planned construction projects as part of the scheme. It is currently unknown which projects will be cut, but spending cuts are expected across some of the strategy's planned projects.
SEE MORE:
Vision 2030 plans
The investment powerhouse, which has reportedly secured over $500bn, includes ambitious major projects such as the construction of an entire city, NEOM, which is set to be 33 times the size of New York City. It has been described by Saudi's as "the world's most ambitious project" and will create billions of dollars for construction firms.
The plans also include a Red Sea luxury resort project which will be built between the towns of Umluj and Al-Wajh. This project is part of the project's plan to increase tourism in the nation. Other projects include the Mall of Saudi, a 3.2bn shopping centre in the city of Riyadh which is due to be completed in 2022. A big renewable energy drive totalling up to around $200bn has also been announced which enable the nation to utilise cleaner energy.
Check out the latest edition of Construction Global for more of the latest news and insights in the industry.
Follow us on LinkedIn and Twitter.