Dominica's PM provides international airport update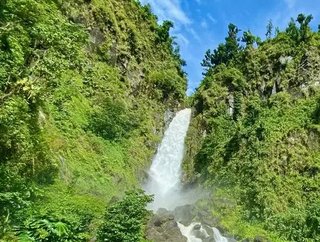 Vital project being funded by money from the Caribbean nation's Citizenship by Investment programme...
The Commonwealth of Dominica's Prime Minister, Roosevelt Skerrit, has shared updates on the country's anticipated international airport, with around 411 acres of land now acquired for the construction and development of the project.
Speaking during his weekly government programme, Skerrit says that rapid progress is being made on the project, including making several payments to landowners, finalising designs and technical studies.
He adds that the government of Dominica has been earmarking £3.8 million every month from its popular Citizenship by Investment (CBI) programme for the last few years to fund the project, which is set to be developed on the island's north-east coast.
"We have paid for compensation to farmers, we are finalising the designs, there will be some changes to the homes we are building for those who have opted to accept a home in exchange for their homes," he said. "We have a 150 acres of agricultural land that we have surveyed and next week we will be assigning those lands to farmers who exchanged land for land."
Once completed, the international airport will be Dominica's first and will improve air access to the country. The project also aligns with recent news that Caribbean Airlines has launched a new flight between Dominica and Barbados, which will gradually increase to four times a week, and follows the reopening of borders to international visitors in August.
Skerrit also reveals that his administration is proposing the introduction of a national company to oversee the construction of the airport project.
"The International Airport Development Company will have a shelf life for the duration of the construction of the airport. It will have a board comprising of 16 members that would cover a wide section of the society so that we have broad-based participation and involvement in the process," he explains.
The new airport will be vital to the island nation's economic future as it is currently only served by two regional airports, meaning that all international visitors must travel via Puerto Rico, or its fellow Caribbean islands of Barbados, Guadeloupe or Martinique.
Part of the Windward Islands chain in the Caribbean Sea, Dominica's CBI programme has been a pivotal source of funding for development projects on the island, ranging from housing to education. Established in 1993, the programme enables foreign investors and their family to secure citizenship by either donating to the government fund or by buying into selected real estate options.
Those who successfully pass the vetting process obtain citizenship, which comes with a wide range of benefits, including increased travel freedom to approximately 140 destinations, as well as the chance to pass down citizenship to future generations.