HS2 second phase receives Royal Assent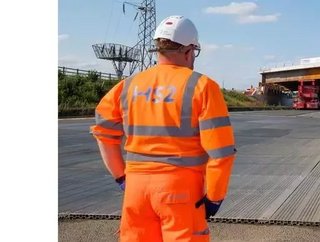 HS2 Phase 2a will support around 5,000 jobs, with many more in the supply chain, and is a major step towards "levelling up" the north...
MPs have given the go-ahead to the next phases of Britain's high speed rail network, with the bill approving the building of HS2 Phase 2A north from the West Midlands to Crewe achieving Royal Assent.
Parliament's approval for this new phase plugs the line into one of the country's principal rail hubs in Crewe, and means the 58km (36 miles) route will be built earlier than originally planned.
Prime Minister Boris Johnson said by proceeding full steam ahead, it is delivering on its commitment to unite the country.
"The construction of Phase 2a will support thousands of jobs and create opportunities for local businesses as we build back better," he said. 
HS2 Phase 2a will support around 5,000 jobs, with many more in the supply chain. In addition, the rail line will support 140 permanent jobs at its maintenance base near Stone in Staffordshire.  
HS2 CEO Mark Thurston said: "Parliament's approval for extending HS2 beyond the West Midlands to the North is a clear sign that MPs recognise the enormous potential of this scheme and continue to give their strong support.
"As the first major railway built in the North for over 100 years, HS2 will spur massive economic growth for our towns and cities, help to level up the country, and provide cleaner, greener public transport for millions. 
"As construction starts, this new phase of work will very quickly support 5,000 jobs in the North, with many more in the supply chain, further cementing HS2's critical role in Britain's economic recovery from the pandemic."
Once operational, high speed services operating between London, Birmingham and Crewe will use the newly-constructed high speed line – delivering extra capacity, improved reliability and reducing journey times.

These services will then join the existing network to create direct services to Liverpool, Manchester, Preston, Carlisle and Glasgow. Crewe is also the station for connections to North Wales and Shrewsbury.  
Dr Kieran Mullan, MP for Crewe & Nantwich said extending the HS2 line to Crewe is a major step towards levelling up the north. "It is crucial to bringing new jobs and opportunities to our town and for creating better local rail connections as we free up the currently overly congested line West Coast Main Line," he said. 
Passenger services will start between HS2's stations at London Old Oak Common and Birmingham Curzon Street between 2029-33. Phase 2a's opening will be aligned with the London-Birmingham route.   
Sara Williams, CEO of Staffordshire Chamber of Commerce said extending the high speed line northwards will generate thousands of contract opportunities for local businesses of all sizes and their involvement will provide a vital boost for the Staffordshire economy.
There are 240 sites now active along the Phase One route, employing over 13,000 people and over 400 apprenticeships.
Anti-HS2 protesters camped out in tunnels dug near Euston station recently lost a High Court bid to block an operation to remove them, as their colleagues targeted the Department for Transport by smearing its headquarters with pink paint.
HS2 Chairman Allan Cook is to resign in July, leaving his successor a range of operational, design and construction issues. To read a summary of the key challenges that await the next Chairman, click here.