Hyperloop Transportation Technologies are to expand their operations to France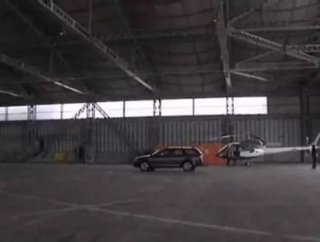 Since 2014, the concept ofHyperloop Onehas revolutionised the transport industry, with current infrastructures struggling to cope with growing populatio...
Since 2014, the concept of Hyperloop One has revolutionised the transport industry, with current infrastructures struggling to cope with growing populations worldwide, especially within growing cities. Hyperloop Transportation Technologies seek to expand on their operations within Europe through a new research and development facility in Toulouse.
The news has been met with a strong positive response, with Dirk Alborne, CEO and co-founder, Hyperloop Transportation Technologies commenting that in Toulouse, "there's a lot of aerospace talent, its basically at the centre of aerospace technologies in Europe", which will enable the utilisation of resources and collaboration with local partners to develop the technologies even further." Patrice Duboe, Innovation Vice President, Capgemini CEO Office added: "Hyperloop could be a fantastic driver of growth for Toulouse and for the region as a whole", as this is a concept that could be finalised and a new transportation system within five years, not 10.
Located at Francazal Airport, a former military base, the 3,000sq metre facility will drive employment within the region for researchers and engineers. Jean-Luc Mate, President of Automotech Cluster commented, "We have, in Toulouse, the gathering pace for smart ground transportation. Francazal Airport affords us the space required to test any number of autonomous transport systems."
The development continues from Hyperloop's construction of a 3km test track in Nevada to provide initial tests for the newly constructed system, which will carry passengers up to speeds of 900km per hour, reducing travel times and potential delays, providing a key solutions in the strengthening of current infrastructures. On their website, Hyperloop have stated: "We're developing routes in five countries. The goal is to be moving cargo by 2020 and passengers by 2021." The company has also been in collaboration with the Middle East, signing a deal with Dubai who aim to reduce travel time from Dubai to Abu Dhabi, in addition to the Czech Republic, India and Australia.
Flickr Image: Eric Gautler
Read the January 2017 issue of Construction Global here