European hyperloop reaches new milestone with Hardt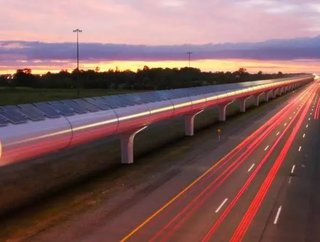 Hardt Hyperloop has moved a step closer to offering a green alternative to short haul flights with Europe's first hyperloop. Hardt Hyperloop has reve...
Hardt Hyperloop has moved a step closer to offering a green alternative to short haul flights with Europe's first hyperloop.
Hardt Hyperloop has revealed its hyperloop system is complete with all core hyperloop elements, including breakthrough Hyperloop Lane Switch (HLS) technology. Hardt states the lane-switching technology allows hyperloop vehicles to change from one lane to another without additional or moving components. This enables the vehicles to retain their high speeds, effortlessly switch routes, and merge in and out of the network. 
"After two years of research and hard work we are the first in Europe to complete a functional hyperloop system. Not only that, we have developed a lane-switching mechanism that allows us to build a hyperloop network in the near-future," said Mars Geuze, CCO at Hardt Hyperloop.
The completion of the hyperloop system, was made possible by close collaboration between Hardt Hyperloop and its international partners, which includes Tata Steel, Dutch companies Royal BAM Group and Goudsmit Magnetics, German corporations Busch and Continental, Italian Prysmian Group, and Swiss technology leader, ABB. 
"It's great to see that our network of partners has expanded over the entire continent. It embodies the European identity to the fullest and we're going even further with the European Hyperloop Centre," added Tim Houter, CEO Hardt Hyperloop.
Hardt is also supported by investments from EU organizations, notably EIT InnoEnergy - the EU community for innovation in sustainable energy across Europe supported by the European Institute of Innovation and Technology. 
SEE ALSO:
Hyperloop Transportation Technologies to build China's first hyperloop system
Hyperloop: Will it live up to the hype?
Hyperloop TT - Construction of Abu Dhabi's hyperloop to begin in 2019
Read the latest issue of Construction Global here
The European Hyperloop Centre
In addition to the celebration of the results achieved, Hardt Hyperloop is also revealing new information about the realisation of their next phase - the European Hyperloop Centre. The facility, which includes a large R&D workshop, presentation facilities, and an experience centre, is equipped with a 3-kilometer track that will allow for the high-speed testing of vehicles from collaborating hyperloop companies and will provide the basis for the standardization in European hyperloop infrastructure and technology. 
The company can count on the support of renowned industrial leaders, including that of its consortium partner Royal IHC and is currently exploring suitable locations within Europe for the Centre, which is forecasted to be operational in two years.
About Hardt Hyperloop
Hardt Hyperloop is working tirelessly to disrupt the transport industry with an innovative and sustainable mode of transport for long distance travel. Hardt and its partners are currently leading the realisation of the European Hyperloop Network - a network that shrinks the European continent with non-stop routes that cut across national borders linking near and distant European cities.
The hyperloop is a network of low-pressure tubes in which autonomous vehicles, occupied by passengers or cargo, glide at high speeds to their destination without intermediate stops. The combination of magnetic levitation and a low-pressure environment allows express travel with little energy, making the transportation system swift and sustainable.