Kier wins two UK Contracts Worth a Combined 200m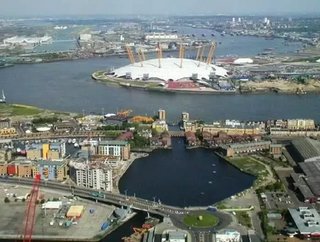 Kier has won two lucrative contracts in the UK worth a combined £200m, including national works for the Canal & River Trust and a residental t...
Kier has won two lucrative contracts in the UK worth a combined £200m, including national works for the Canal & River Trust and a residental tower in London.
The Group has agreed a new £25m per annum contract with the Trust to carry out important engineering and construction works on the nation's 200-year-old canal network, running for an initial six years, with the option to extend to 10.
Replacing the existing Omnibus contract, held by Kier, The National Engineering & Construction Contract (NECC) will deliver around £25m of construction works each year, helping to ensure that the nation's historic waterways are safe and enjoyable for the millions of people that visit each year either by boat or on foot.
The NECC constitutes approximately 100 major construction projects and over 200 minor repair projects annually including: Channel lining, trench sheeting, and piling; culvert cleaning, lining, inspection and repair; towpath surfacing; repairs to historic locks, bridges and aqueduct repairs, including grouting; safety related reservoir works; mechanical & Electrical works; repairs to weirs on both canals and rivers; restoration schemes (which may include new build); and minor works including bridge parapet repairs and bank protection projects.
The NECC is the Trust's largest single contract and it is anticipated that its well-established relationship with Kier, as well as Kier's knowledge of the Trust, its values and waterways, will bring some major advantages in terms of improved efficiency and customer service.
Meanwhile, the company also landed a £50m contract from developer Knight Dragon for the design and construction of a 24-storey residential tower at the Greenwich Peninsula development in London.
Kier will construct 224 apartments as part of the major redevelopment, which includes more than 160 acres of residential, business and leisure space with nearly two miles of river frontage, in what will be a brand new district in the capital.