Milestone reached for Australia's 'Silicon Valley' project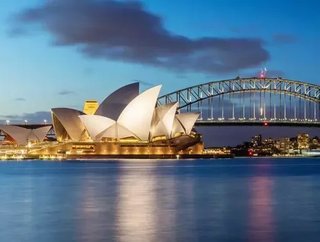 New South Walkes (NSW) government has begun rezoning land for the creation of Sydney's version of Silicon Valley...
New South Walkes (NSW) government has begun rezoning land for the creation of Sydney's version of Silicon Valley.
The project is set to initially cost around two and a half million AU dollars, and the project has been brought forward thanks to a new milestone actioned by the area's government.
The first piece of land required in order to kickstart the project has been rezoned by the government.
Based in Sydney's Railway Square, the project is set to make the area 'Tech Central', with Dexus-Frasers being highly involved throughout the design and construction stages. The overall project is the city's answer to the well known and popular Silicon Valley, which is based in the southern part of the San Francisco Bay Area.
Dexus and Frasers Property Australia has named Fender Katsalidis and Skidmore, Owings & Merrill as architects for the development. A competition, based entirely online, determined the winners for the design.
The project will include more than 150,000 square metres of space, designated for commercial use for tech firms.
The development is set to create over 700 jobs during the construction stage alone, with 10,000 jobs to be rendered upon completion.
Minister for Jobs, Investment, Tourism and Western Sydney, Stuart Ayres, said: "It will help cement innovation and technology as key drivers of growth, contributing to secure job creation across all industries."
According to Dexus CEO, Darren Steinberg, the technology-infused design and plan include a number of buildings including two skyscrapers up to 39-storeys high, as well as a landmark sculptural building.
The buildings have been designed with sustainability and clean energy in mind. They will be powered solely by renewable energy and will have health and safety in mind with innovative features such as no-touch entry and exit. It is also set to be he world's first closed AI-powered cavity façade system.
Steinberg said: "The future of work and workplaces will be defined by the technology and innovation businesses who will occupy this precinct, with Central Place Sydney set to become a leading innovative workplace and a global exemplar of city centre regeneration".
Andrew Constance, Minister for Transport and Roads, stated: "This is an important piece of the puzzle to transform the area through uniting a world-class transport interchange with innovative and diverse businesses and high-quality public spaces. It will embrace design, sustainability and connectivity, while celebrating Central's unique built form and social and cultural heritage while becoming a centre for the jobs of the future and economic growth."