New Everton stadium scores Liverpool City Council's approval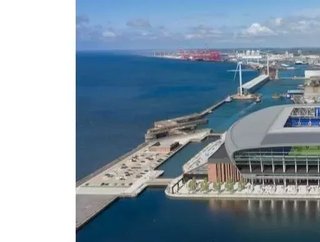 The 52,888-capacity waterfront stadium would create up to 15,000 jobs...
Everton FC's plans for a new stadium at Bramley-Moore Dock have been unanimously approved by Liverpool City Council's planning committee. 
The 52,888-capacity waterfront stadium would create up to 15,000 jobs. The UK Government will review the application before reaching a decision within three weeks.
Cllr Wendy Simon, Acting Mayor of Liverpool, said: "The club has undertaken a huge amount of work to understand the many ecological, transport and heritage issues connected to this site and I applaud their approach to listen to all the relevant bodies to help inform their design."
The resolution to approve is a big step forward for the club to realise a 25-year dream to relocate from Goodison Park, and this development would unquestionably be a dynamic catalyst for our wider ambition to regenerate this long neglected part of North Liverpool and create much needed jobs, she added. 
Laing O'Rourke was appointed 'preferred contractor' in February 2020.
New York-based architect Dan Meis, who has designed stadia for Roma, Philadelphia Eagles and Cincinnati Bengals, has been consulting with Farhad Moshiri over the stadium, according to the Liverpool Echo - although it reports Meis is no longer involved with the project.
It is estimated that The People's Project – the combination of Everton's planned new stadium at Bramley-Moore Dock and the delivery of a community-led legacy at Goodison Park - will deliver nearly £800m of societal value over a 10-year period.  
Liverpool is setting itself ambitious fibre network goals too, aiming to be at the heart of the fourth industrial revolution, just as it was in the first, when raw cotton arrived on ships and was transported to the mills in the region.
ITS will lead a consortium comprising LCRCA and NGE building and managing the 212kms roll out of a full fibre, gigabit-capable network of digital infrastructure.
ITS will create a "resilient fibre backhaul network", connecting three transatlantic cables and major economic clusters in each of the Liverpool City Region's six local authority areas, going on to install the digital infrastructure in carriageways, footpaths and cycle ways over the next two years.