Skanska secures $84m Portland Airport upgrade contract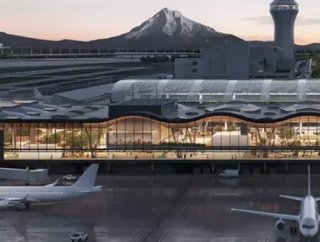 Skanska Hoffman joint venture wins Terminal Core Expansion project, comprising structural, mechanical and electrical work and enclosure
A Skanska Hoffman Construction Company joint venture has signed a contract amendment with the Port of Portland for improvements to the Portland International Airport in Portland, Oregon, USA.
Skanska's share of the contract amendment is worth US$84M, which will be included in the US order bookings for the second quarter.
The amendment includes work on the Terminal Core Expansion project, comprising structural, mechanical and electrical work and enclosure. Construction is underway and scheduled for completion by 2025.
With annual travelers expected to climb to 33 million by 2045, the Terminal Core Redevelopment project is a vital expansion that ensures PDX will be able to serve the community well into the future.
Hoffman will install a new 9-acre large-span roofing system over the entire terminal core complex, build a 150-foot multi-floor addition between Concourses C and D, and add new pre- and post-security concessions.
The renovated passenger entry terminal will double the size of the current ticketing and lobby area when it opens in 2025. It is also replacing 16 old passenger boarding bridges plus equipment throughout the PDX concourses. Gate count is critical for PDX operation, so the team must coordinate with each airline to replace one bridge at a time. In addition, Hoffman is rebuilding and enlarging Concourse B. The project is targeting LEED Gold. 
Skanska USA recorded sales of SEK66 billion in 2020 and has about 7,600 employees in its operations.
In other recent developments:
Skanska has sold an elderly care home in Sollentuna outside Stockholm, for about SEK280M, to Altura and lease agreements have previously been signed with Nytida and Vardaga. 
 
The group has also divested a residential project consisting of rental apartments, senior apartments and a home for people with special needs in Malmö, to Bantorget Hyresbostäder for SEK300M.
 
Skanska has joined the climate initiative Leadership Group for Industry Transition (LeadIT) that gathers countries and leading companies committed to action to achieve the Paris Agreement.
 
Skanska has, through Cementation Skanska, signed a contract with the Skanska Costain STRABAG joint venture for major piling works for the London Tunnels section on the HS2 high speed railway.