Street Crane wins £3.3m Siemens contract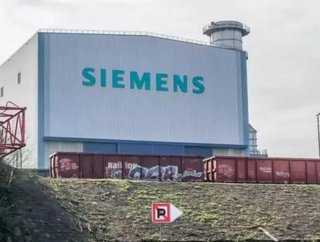 Siemens Wind Power has awarded Street Crane a £3.3m contract to supply overhead cranes for its state-of-the-art £310m wind turbine productio...
Siemens Wind Power has awarded Street Crane a £3.3m contract to supply overhead cranes for its state-of-the-art £310m wind turbine production and logistics facilities in Hull. 
Street will design, manufacture and install 32 overhead cranes at the blade manufacturing factory, three cranes at the site's service and logistics building and a further two cranes at a training facility for the blade factory workforce at Alexandra Dock.
The factory cranes will be used to help produce and despatch blades and include dual-hoist cranes with tandem control capable of safely and effectively lifting blades up to 75m long. As part of the contract, Street is also responsible for all the associated steelwork, testing and commissioning of its solution. 
Street was awarded the contract following a competitive and rigorous tender process in which it had to prove that it had the skills, experience and manufacturing expertise to meet Siemens exacting technical specification. This included members of the Siemens team visiting Street's manufacturing facility in Chapel-en-le-Frith in Derbyshire to assess its operations.   
Siemens' Hull Project Director Finbarr Dowling said: "The overhead cranes have a huge impact on productivity so it is essential that the products and the team behind them are of the highest standard. Throughout the tender process, Street proved that it had the expertise, resources and flexibility to meet our demands and deliver a solution that maximises efficiency, safety and production output." 
Gus Zona, Operations Director at Street, who is managing the contract added: "We are proud to be working with Siemens on such a significant project that is going to have a major impact on the UK's offshore wind industry as well as the wider economy.
"We worked closely with the architect at the concept stage to design the cranes, ensuring they could operate effectively within the proposed structure and also meet Siemens stringent technical requirements, which replicate those at its wind turbine blade factory in Denmark. 
"Offering the latest technology, the cranes are the most advanced of their kind and with the support of our skilled network of engineers, will ensure that Siemens can meet the changing and growing demands of its customers."
The 10-acre (40,000 sq m) blade factory is part of a 133-acre development that includes manufacturing and servicing facilities and a pre-assembly harbour. The factory is due to open in September 2016, with the first batch of turbines scheduled to be produced by early 2017.
Follow @ConstructionGL and @NellWalkerMG