The Benefits of Big Data for the Construction Industry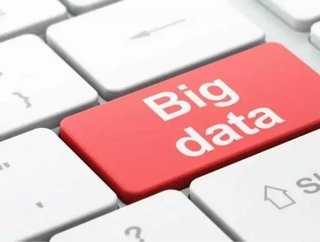 The construction industry is a big business and has big storage needs, which is exactly where big data comes into play.If your construction business is...
The construction industry is a big business and has big storage needs, which is exactly where big data comes into play.
If your construction business is juggling more client and company data than it knows what to do with, then it might be time to adopt some big data business practices.
When your construction company is ready to build an effective digital structure, here are just a few benefits of big data that'll help you in the process:
Handling volume
Your construction company probably juggles dozens of different jobs at a time, which means multiple work reports, progress reports, and technical information concerning every aspect of the job at hand. All that unstructured data could burden your company's database, but with big data applications, volume isn't a problem.
Big data is able to process untold amounts of data at lightning fast speeds, which means your construction company can focus on the jobsite and not IT issues.
Depending on the tools you choose, big data can do everything from system maintenance to database management, which improves your company's digital infrastructure and streamlines the data collection process.
Big data analytics to the rescue
Big data with the help of analytics can bring your data needs to all new heights.
Whether you're trying to handle the flow of data from different construction sites or you have multiple sub-contractors relaying daily reports to your office at the same time, big data analytics can take massive amounts of disorganised data and find within it knowledgeable insights that will help improve your company's infrastructure.
With big data analytics at your company's side, you can realise the true value of your data and how it can deliver more insight to your company.
In terms of the visualisation for big data, when your construction company analysing all the data it processes, it extracts value from hard-earned data that would otherwise be considered dead space.
Data safety
The tools that go along with big data allow your construction company to map every piece of data you've collected from each and every job site and client meeting.
This allows your digital infrastructure to analyse and track any threats or possible security breaches within the system. Foresight and knowledge like this means your data isn't only optimised, but also more secure.
When it comes to specific security threats, big data along with real-time analytics enables your company's system to detect any unprotected information that is considered sensitive, like account numbers and client financial records, and store that information safely and securely.
Additionally, any threat that does breach the sensitive data in your system is flagged immediately.
Cost-effective data storage
Your construction company's bottom dollar is your top priority and with big data, all your storage needs are simplified, optimised, and organised in a cost effective manner.
Big data cuts down on the different pieces of software and hardware it takes to run your system efficiently, which also cuts down on system maintenance costs and the IT staff that goes along with those costs.
When your construction company is ready to break ground on optimised storage, big data is the best foundation to build upon.
Adam Groff is a freelance writer and creator of content. He writes on a variety of topics including home improvement and technology.