Meet Wendy AI: Built environment AI for project managers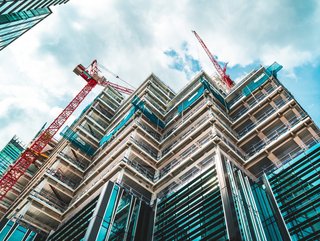 Construction industry, artificial intelligence (AI) solution
Wendy AI empowers people to automate routine tasks, optimise project efficiency, and elevate overall performance in the construction industry
Currently, 80% of a project manager's time is spent gathering data, progress information, and evidence; compiling reports; and doing laborious and non-value-adding tasks.
By harnessing Wendy AI takes care of these tasks, providing access to all the information needed through an intelligent chat. "Whether you need to analyse or find out data or know who is present at the site or if the conditions are right for the painters to start working, Wendy AI has the answers," said Aiforsite - creator of Wendy AI.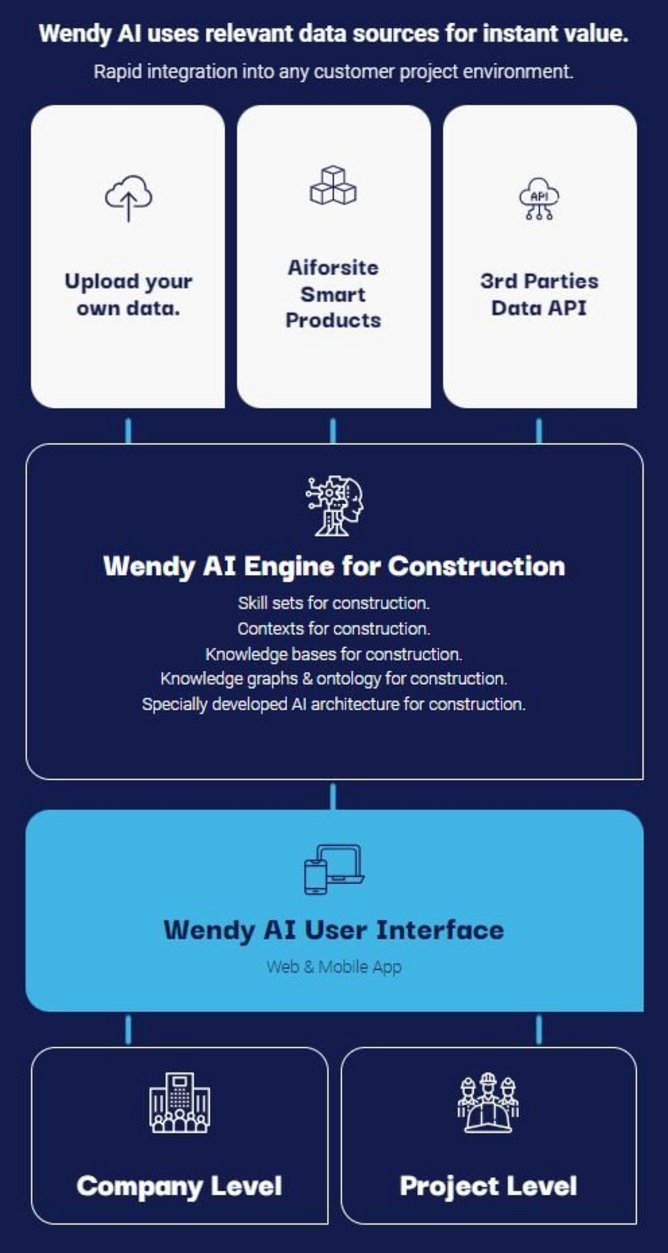 Wendy AI solution
Revolutionising the user experience and industry productivity, Wendy AI offers a real-time situational awareness solution enhanced by artificial intelligence (AI) and based on automatically collected data from the construction site.

Designed specifically for the construction industry Wendy AI streamlines task automation, enhances analytics, and improves on-site communications to make smart decisions, optimise project efficiency, and elevate overall performance.

Wendy AI features:
Ability to manipulate the BIM model, get product information, generate 2D images and link to other data sources
Verify and analyse changes for large amounts of files and their effects
Presents the site's situational awareness
Converses with users - relevantly - regarding the built environment, providing relevant, accurate, and useful responses to user inquiries
About Aiforsite
Creator of Wendy AI, Aiforsite empowers construction professionals with cutting-edge AI technology and digital product to streamline and optimise construction management.
Founded in 1016, Aiforsite is a customer-orientated company with a team of 30 professionals in construction, artificial intelligence, product and software development. The company is a global provider of IoT products including smart sensors for real-time monitoring; tracking systems for people, equipment, and materials; and automated analytics for increased efficiency and productivity.
"By leveraging the power of Wendy AI and these products, construction professionals can make data-driven decisions, reduce costs, and improve overall project performance," said Aiforsite.
"The construction business is in an interesting stage where productivity, quality and resource efficiency can be radically improved. Aiforsite offers a holistic solution that can potentially drive the development of the whole industry, and we at Kiilto want to promote and drive this kind of development," said Ville Solja, Chief Business Development Officer at Kiito Ventures following its investment in Aiforsite.