Top paid jobs in the construction industry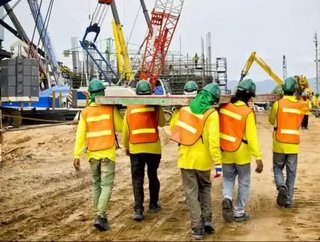 Skilled workers are earning more in 2015 than they did last year. Quantity Surveyors salaries increase by 45 per cent since 2014. Now is the ideal t...
Skilled workers are earning more in 2015 than they did last year.
Quantity Surveyors salaries increase by 45 per cent since 2014.
Now is the ideal time to consider a career in construction.
A comprehensive review of both permanent and temporary candidates' wages in the construction industry reveals a significant increase in pay compared to 2014.
Ionic Recruitment, the specialist recruitment consultancy within construction, has released figures that show permanent workers in construction have seen an eight per cent increase in their wages in the last 12 months.
Quantity surveyors are experiencing the biggest change with a huge 45 per cent rise in their wage. The Royal Institute of Chartered Surveyors says that demand for quantity surveyors tends to exceed supply and this forecast is set to continue. Furthermore, chartered surveyors are paid more than their non-chartered equivalents providing clear career progression and the opportunity to earn more.
Site Managers are also enjoying an overall increase in pay as the demand for those at a managerial level rises and they are expected to have in-depth experience and knowledge in their specialist field.
Martyn Makinson, Managing Director of Ionic Recruitment, said:  "There's been a marked increase in new construction projects in the last 12 months; which is backed up by the recent construction output forecast results.  The recent general election has also been a boost, as construction companies now know what they can expect from the government for the next five years."
He continued: "Senior roles have clearly seen a larger increase in salary thanks to the demand for experienced workers. With current employment gaps and a shortage of construction contractors, now is an opportune time to consider a career within the construction sector."
Temporary workers have also seen an average pay increase of seven per cent, with painters and decorators getting a 46 per cent rise, followed by ground workers (23 per cent) and joiners (15 per cent).
Martyn added: "Some may predict that permanent workers see bigger increases in wages as temporary workers tend to barter more to secure contracts. Our figures show that actually, the wage increases are pretty similar across both which is good news in general for the construction sector as a whole."
The top five wage increases were seen in the following markets:
Senior Quantity Surveyor - General Construction - 45.31%
Site Manager - 26.51%
Tenant Liaison Officer - 26.51%
Business Development Manager - 25.00%
Assistant Quantity Surveyor - 20.62%
The top 5 temporary jobs with the biggest wage increase are:
Painter/Decorator - 45.96%
Groundworker - 22.60%
Joiner (Universal) - 17.18%
Telehandler - 15.04%
Fencer - 12.50%
The newly released figures may also encourage more young people to take up apprenticeships and traineeships, eventually becoming the next generation of highly qualified tradespeople.