Top tips for climbing the construction career ladder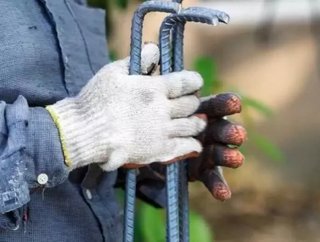 As a construction worker, you may have gotten into the field as a general laborer, helping higher paid workers to get the job done. Working your way up...
As a construction worker, you may have gotten into the field as a general laborer, helping higher paid workers to get the job done.
Working your way up from the bottom is a common way to get ahead in the construction industry. However, to really get ahead and to command the higher salaries that lead construction workers receive, there's no getting around it; furthering your education is the next step.
Hammer Home Education
One reason that an education is necessary to get paid more in the construction industry is because insurance company underwriters demand it.
The insurance companies that insure construction companies, land developers and city planning departments are beholden to the underwriters who finance projects. These underwriters want to make sure that their financial risks are minimal.
One way to do that is to require that all senior level construction employees who hold a position of responsibility have a minimum level of education or hold certain certificates.
That's one reason why your employer may not promote you, despite your years of dedication and accident-free on the job service.
How to Get the Education You Need
As the following article looks at, there are 4 ways to further your construction education.
Each way requires a different level of commitment as far as time, and each one will require a different amount of financial backing.
The one that is best for you will depend on your current level of status, where you work, and what your personal situation is, pertaining to family responsibilities and ability to travel, etc.
Among the ideas to look at:
1. Be an apprentice
As an official apprentice, you won't be paid much more than a living wage, if that. There are paid and unpaid apprenticeships. You would be shadowing and assisting a superior, and learning how to do their job. They would be assessing your work on a day to day basis, and keeping written reports on your ability to handle the work. You would be scrutinized for your ability to follow directions, take criticism and solve problems that arise. An apprenticeship in construction could take up to a year to complete. At the end of that time, you could achieve certification to do the job of your superior, for an increased rate of pay.
2. Get your Associate's Degree
The benefits of classroom education in the construction industry shouldn't be underestimated, especially if you've been getting along so far with just a high school diploma. Completing an Associate's Degree will give you a piece of paper to prove that you were able to do the work required to pass all your tests. But it also proves that you take your construction career seriously, and are committed to advancing as far as possible in this industry.
3. Get your certification
You can enroll in a construction industry certification course to become a machine specialist. As an operator of specialist machine equipment, such as cranes, loaders and haulers, you would be paid a higher salary to perform your duties on a construction site.
4. Get a 4-year degree in the construction industry
If you are getting older and looking for ways to stay in the construction industry without having to endure stress and strain on your body, a career in the business side of construction might be a smart decision. With a 4-year degree in construction industry studies, you could be the one sitting behind a desk obtaining financing or directing operations instead of the one wearing work boots and working in the dust.
Your career in construction can take all kinds of roads, and many of them can lead to higher pay, better hours, and more comfortable working conditions.
Kate Supino writes extensively about best business practices.