UK construction firms to receive $600million to deliver three major projects in Dubai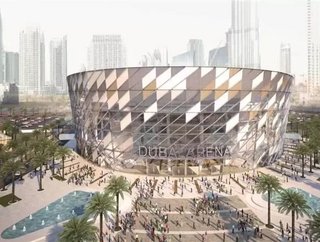 The UK Export Finance (UKEF) will providewell in advance of $600 million to support UK construction firms in Dubai to deliver three huge infrastructure...
The UK Export Finance (UKEF) will provide well in advance of $600 million to support UK construction firms in Dubai to deliver three huge infrastructure projects.
Kier and Carillion will receive support from UKEF on a new housing project, a major stadium complex and one of the biggest office developments in the Emirates.
Kier will be working on the Dubai Arena project, in which the company will construct a 17,000-seater entertainment and sports venue, as well as two staff accommodation buildings. Kier will receive around $455 million dollars from UKEF for the project.
Dubai Arena will be the only all-purpose indoor air-conditioned arena of its size in the entire region and will boast an advanced infrastructure allowing it to accommodate mega-events. The project and is expected to be completed in the last quarter of 2018.
Kier will also be delivering two staff accommodation projects for Nshama, which UKEF will support with financing worth US$235 million. The buildings will create high-quality accommodation at a competitive price for employees of Emaar Properties.
Carillion will be specifically working on the latest phase of "One Central", a new mixed-use development as part of Dubai World Trade Centre.
One Central will comprise commercial, hospitality, entertainment and residential components. Running perpendicular to Sheikh Zayed Road, Boulevard South will traverse the middle of the development and converge at a central plaza, providing easy access to a hub of activity.
UKEF will be providing Carillion around $180 million in support of the project.
 "The Dubai Arena and Nshama residential developments are remarkable projects that will transform Dubai's entertainment and accommodation sectors respectively. The support of UK Export Finance has been instrumental in helping us win this business as we look to build on the substantial growth we've seen in international demand," Sean Fenner, Managing Director of Kier International, said.
Zafar Khan, Group Finance Director at Carillion, added:
"Our continuing involvement in the development of the Dubai Trade Centre District is evidence of our capabilities and reputation for high-quality construction. Winning high-quality contracts with the support of UK Export Finance is central to our strategy in the Middle East."