UK Government confirms HS2 eastern leg axed in new rail plan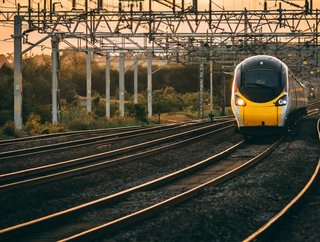 New UK rail plans - a mix of new high-speed and upgraded conventional lines - have sparked fierce debate over 'levelling up' agenda
The UK Government has published an Integrated Rail Plan (IRP) which it claims marks the biggest investment in public railways but the mix of new, dropped and renewed projects has sparked fierce debate over its 'levelling up' agenda.
The new plans, comprising 110 miles of new-build high-speed lines and upgraded conventional lines, were drawn up after it became clear that the full HS2 and NPR schemes as originally proposed would have cost up to £185 billion and not entered service until the early to mid-2040s. Details are as follows:
Complete HS2 from Crewe to Manchester, with new stations at Manchester Airport and Manchester Piccadilly
Build a new high-speed line between Birmingham and East Midlands Parkway. Trains will continue to central Nottingham, Derby and Sheffield on an upgraded and electrified Midland Main Line
Deliver Northern Powerhouse Rail through a new high-speed line between Warrington, Manchester and Marsden in Yorkshire as in the first of the options originally put forward by TfN in 2019.
a "study" to look at the best way to take HS2 trains to Leeds, including capacity at Leeds Station. As widely publicised, the eastern leg of HS2 between Birmingham and Leeds is axed.
As well as the new high-speed lines, the IRP fully electrifies and upgrades 2 diesel main lines – the Midlands Main Line and the Transpennine Main Line – as well as upgrading a third main line, the East Coast, with higher speeds, power improvements and digital signalling to slash journey times.
An additional £625 million in new funding has been confirmed to progress the Transpennine Route Upgrade
Northern Powerhouse Rail (NPR) will connect Leeds and Manchester in 33 minutes, down from 55 minutes now, while HS2 East will run direct from central Nottingham to Birmingham in 26 minutes, down from 1 hour 14 minutes now, and from central Nottingham to London in 57 minutes. 
HS2 will also run from London to Sheffield in 1 hour 27 minutes, while HS2 West will run from London to Manchester in 1 hour 11 minutes and from Birmingham to Manchester in 41 to 51 minutes compared to 86 minutes today.
Despite news of the cancellation of the eastern leg, Balfour Beatty VINCI (BBV), HS2's construction partner for the West Midlands, recently announced it has "hundreds of new jobs" to fill across its supply chain, as part of its "10-year construction programme ahead of us" (click here).
The government claims to most destinations on the HS2 and NPR core routes, both from London and across the Pennines, journey times will be the same as, similar to or faster than the previous proposals – with improvements being delivered for communities across the Midlands and North up to a decade sooner and to more places.
For NPR, the government has gone with the first of the options put forward by Transport for the North (TfN) in 2019, a mixture of new build high-speed and upgraded conventional line. 
"TfN's options for full newbuild high-speed line were carefully studied but would have made journeys between Leeds and Manchester only 4 minutes faster at a cost of an extra £18 billion, and taken up to a decade longer to deliver," it said.
Transport Secretary Grant Shapps said just as the Victorians gave this country our railways nearly 200 years ago, this Integrated Rail Plan will create a modern, expanded railway fit for today and future generations. "Significant improvements will be delivered rapidly, bringing communities closer together, creating jobs and making places more attractive to business, and in doing so, rebalancing opportunity across the country," he said.
Bu speaking on Sky News, Lord Adonis said the decision amounted to a "betrayal" for the eastern part of the UK and marked a new "east-west" divide.
Lord Berkeley, Former Deputy Chair, HS2 Review Commission, said the plans did not appear "integrated" and the focus should be on providing reliable and frequent local regional services in the north. "My ambition is to have a series of commuter networks, as good as they are in London, and they have a long way to go on that."

Paul Robinson, UK Rail Lead at Gleeds, said he was disappointed, although not entirely surprised, to see that the scheme has been drastically watered down.
"The NPR represented a real opportunity to support the delivery of the levelling-up agenda by connecting the major economic centres of the North. It promised to reinvigorate under-served communities, generating opportunity, attracting investment, creating jobs and ultimately, allowing this part of the country to realise its vast potential – if done right."
Cllr Louise Gittins, Interim Chair of Transport for the North, said today's announcement is "woefully inadequate".
"Whilst we have been working on our upgrade plans we have watched as billions have been poured into HS2 building work from London to Birmingham. We have watched as billions have been poured into Crossrail being dug out and built across the capital," she said.
"It is time for the North to have its fair share. It's time for the North to have a proper railway network to allow our towns and cities, our businesses, and our people to thrive and grow for generations to come. It's time for real evidence of levelling up."