Bentley announces finalists for annual awards programme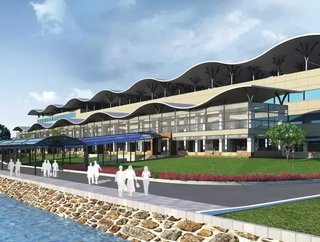 Bentley Systems has announced the finalists for its Going Digital Awards in Infrastructure 2021 annual awards programme
Infrastructure engineering software company Bentley Systems has today announced the finalists for the 2021 Going Digital Awards in Infrastructure programme. The annual awards program honours the work of Bentley software users advancing infrastructure design, construction, and operations throughout the world. Sixteen independent jury panels selected the 57 finalists from nearly 300 nominations submitted by more than 230 organisations from 45 countries encompassing 19 categories.
Winners of the student Future Infrastructure Star Challenge will also be announced, the company said. This challenge provided students from around the world with a platform to develop a concept or an idea of how they can change the world with infrastructure.
Chris Bradshaw, Bentley's chief marketing officer, said, "We decided to keep the event virtual this year for everyone's safety due to the ongoing pandemic. Our users continue to demonstrate their resilience through the quality of the nearly 300 nominations for the Going Digital in Infrastructure Awards program. We are excited to honour our users' extraordinary work from around the world. 
"We hope you will join us for the Year in Infrastructure virtual event that includes important insights and perspectives from key industry executives and thought leaders sharing with attendees the latest on infrastructure trends, sustainability goals, and digital advancements," he added. 
Five independent jury panels of Bentley experts selected the Top 10 finalists from 144 project submissions from 61 countries representing different infrastructure domains. Winners will be selected by a panel of Bentley and external expert judges.
2021 Going Digital Awards in Infrastructure categories 
The finalists have been split into categories including Bridges, Buildings and Campuses, Digital Cities, and Digital Construction, to name just a few. The companies selected to go through in the Bridges category are CCCC Third Harbour Engineering Co Ltd; Hatch; and the New York State Department of Transportation.
Going through in the Building and Campuses category are Arab Engineering Bureau; the Center for Industrial Technological Studies and Services No.33; and the Russian organisation, Volgogradnefteproekt, LLC, which is a high-tech multifunctional medical complex.
The Digital Cities category sees Hubei International Logistics Airport Co., Ltd., Shenzhen S.F. Taisen Holdings Co. Ltd., Airport Construction Engineering Co., Ltd, and the University of Birmingham go through as finalists in the programme. 
New this year, all winners will be revealed during keynote presentations on December 2, 2021, as part of the Year in Infrastructure. This series of virtual events runs from November 1 through December 2, 2021.