Infrastructures are set be strengthened in the Middle East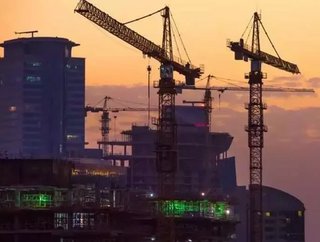 With news that the hyperloop is set to be constructed Abu Dhabi, connecting it with Al Aln and reducing travel time to solely 10 minutes, the region is...
With news that the hyperloop is set to be constructed Abu Dhabi, connecting it with Al Aln and reducing travel time to solely 10 minutes, the region is set to strengthen its current infrastructure through new development projects. The country's partnership with Hyperloop Transportation Technologies is one of the thousands of projects underway which will boost tourism within the region, strengthen infrastructures and boost the local economy through a high level of investment.
Linking with current infrastructural developments which have been underway in preparation for Expo 2020, the UAE will be utilising smart technologies to improve road safety, build the number of communal areas, but also ensure builds are sustainable and provide long-term benefits within the Middle East.
The UAE will be ensuring that firms transform their waste into renewable energy, at which Bee'ah and Masdar will be behind the construction of a waste-to-energy plant in Sharjah, reducing tonnes of waste which reach landfill and will support the region's set targets by 2020.
Khaled Al Huraimel, Group Chief Executive Officer (CEO) of Bee'ah, said: "The agreement will lead to more projects and bold initiatives that will help the partnership to ensure a sustainable and green future for the UAE", at which Mohamed Jameel Al Ramahi, Chief Executive Officer of Masdar agreed, stating, "sustainable waste management solutions are both critically important and a clear business opportunity".
The UAE will also be investing in the use of solar, with the construction of a new 4.7MW solar plant, which will be located in Jordan. Constructed in order to reduce the region's carbon footprint, the plant will be built in partnership with Jordan Hospital. Yellow Door Energy will work alongside Meroun Green Solutions Company to facilitate the build.
Ahmad Khattab, the Managing Director of Jordan Hospital informed Trade Arabia: "The highly-anticipated project is expected to encourage other public and private sector companies to generate renewable energy and rely on it in the future".
Ethihad ESCO has also recently provided a tender to construct the largest solar project in the UAE for over 400 new villas, which will be located in Hatta and embed several sustainable initiatives within ongoing design works.
Bahrain and Dubai are also undergoing residential building and construction work, with the mixed-use development at Marassi Boulevard in Bahrain, at which SSH and Eagle Hills are behind all design and construction works. It has also been announced that Kier will be working alongside the UAE's Arabian Construction Company in a joint partnership to construct nearly over 1,000 new apartments in a new $187.2 million mixed-use project.
The residential and real estate sector is booming within the UAE, with it recently reported that UAE real estate company Nakheel gaining $1.35 billion net profit for 2016, an increase of over ten percent from the previous year.
Read the January 2017 issue of Construction Global here