UK Budget: inspiring construction industry confidence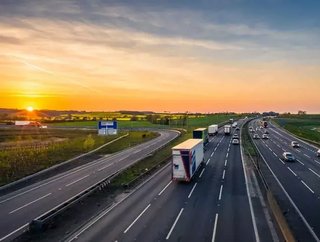 The UK Government has announced a £640bn ($825bn) investment spending plan for the current parliamentary term, between 2020 and 2025. While the spendi...
The UK Government has announced a £640bn ($825bn) investment spending plan for the current parliamentary term, between 2020 and 2025. 
While the spending plans are expected to support the construction industry, data and analytics company GlobalData holds its current forecast for construction output to expand only by 1% in 2020.
Moustafa Ali, Economist at GlobalData, comments: "The ambitious investment plans published in the budget on 11 March will see the fastest increase in public investment since the financial crisis. The Chancellor, Rishi Sunak, has pledged spending increases on key infrastructure such as roads and railways, as well as new homes. 
"A £10.9bn increase in spending on new homes has been designated, with a promise to build 1 million new homes by the end of the current parliamentary term in 2025."
Budget spending plans have been announced at a critical time, with global economic conditions deteriorating significantly amid the coronavirus outbreak, which could yet spread rapidly in the UK. 
SEE ALSO:
UK Budget: electric vehicles and carbon capture get funding 
International Women's Day: Women in the Construction Industry 2020oost
US construction spending increases to record high
Read the latest issue of Construction Global here
Along with the Bank of England's surprise announcement of an emergency interest rate cut on the same day as the budget, the Chancellor has promised considerable tax cuts and spending increases. The coordinated fiscal and monetary policy loosening is likely to have been aimed at reassuring investors and businesses following a turbulent few weeks for markets. 
Ali concludes: "The construction industry still faces a very uncertain year with major downside risks associated with the spread of the coronavirus, particularly if workers will be required to self-isolate. Many construction projects would have to be halted temporarily, which would curtail growth. 
"Nevertheless, the lofty infrastructure spending plans, which were already factored in GlobalData's latest forecast for 2021 and 2022 with construction output expected to increase by 2.3% and 2.6% respectively, will provide the industry with renewed confidence at a troubled time."
The UK Treasury has allocated £27bn to the Highways England road building programme over the next five years, along with £500mn a year for local authority highway maintenance, a £12.2bn programme to build cheap public sector housing and £5.2bn has been promised for improved flood defences.
Despite the initial positivity surrounding the Chancellor's announcement, Federation of Master Builders Chief Executive Brian Berry commented: "Understandably, the chancellor has delivered a 'first aid Budget' to overcome the short-term crisis caused by Covid-19. But he has missed an important opportunity to announce interventions that would support the sustainable, long-term recovery construction needs. 
"The autumn budget must include measures to cut VAT on repair and renovation, and a national retrofit strategy to promote decarbonisation and create jobs and growth."