Yorkshire Water appoints Seymour to £290mn Minor Civil Framework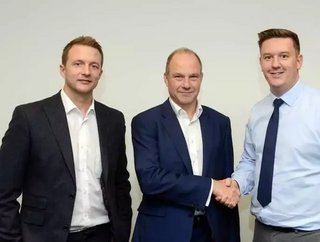 Yorkshire Water has appointed Seymour Civil Engineering to its Minor Civil Framework,worth up to £290mn, where it will deliver requirements around the...
Yorkshire Water has appointed Seymour Civil Engineering to its Minor Civil Framework, worth up to £290mn, where it will deliver requirements around the entire operational area.
Yorkshire Water has recently awarded £1bn of Civils Frameworks for 2020-2025, covering the full range of civil engineering requirements across its clean and wastewater assets with a total of 18 partners after a 12-month procurement process.
Seymour is the only company to be appointed within both Yorkshire Water's Minor Civils Lot 1 and 2 and will be carrying out civil engineering works to existing assets on operational treatment and distribution facilities. This will also include refurbishment and repairs to clean potable water and wastewater structures including reservoirs respectively.
Karl Brennan, Pre-Construction Director at Seymour Civil Engineering, said: "This is a key milestone for the business to achieve this strategic growth in Yorkshire and it provides a platform for further growth and development.
"The work will commence later this year or early 2020 and will last over an eight-year period with a review after five years. This will result in creation of jobs and many opportunities to deliver social value as well as reinforcing our position as a multi discipline specialist civil contractor in the region."
SEE ALSO:
Melbourne Water completes innovative upgrade at Western Treatment Plant
Ferrovial awarded Texas water treatment plant contracts worth $312mn
EDF completes UK's biggest ever concrete pour at Hinkley Point nuclear power plant
Read the latest issue of Manufacturing Global here
The journey began in 2017 with a strategic objective to grow the business, as Seymour's skillsets suit the water industry it made sense to look at Yorkshire Water as their neighbouring water authority.
Mark Baker, Head of Programme Delivery at Yorkshire Water, commented: "We are excited to see the conclusion of this process and welcome our partners to support our ambitions and challenges into AMP7.They will assist in the formation of a truly collaborative, innovative and efficient delivery vehicle to help meet our Enterprise delivery model aspirations.The alignment of our objectives and a Programme First approach is a new direction for Yorkshire Water and we are confident that our partners can support this ambition." 
Karl Brennan added: "As Seymour has grown from a family business, this appealed to us and the decision was soon made to declare an interest in the Minor Civils framework.
"The framework was a three-stage process and we competed against some of the UK's main contractors before securing our position. It took a lot of resource, input and effort from our team to get to this position and we are proud of our achievement.We are now in the process of implementing our proposal to go and deliver the work and build our relationship with Yorkshire Water."