Autumn Statement: Doubling the UK's housebuilding budget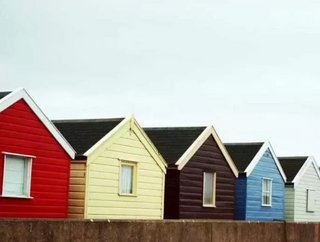 Today George Osborne announced that the UKs housebuilding budget is to be doubled. Faced with some difficult decisions regarding public spending cuts, t...
Today George Osborne announced that the UK's housebuilding budget is to be doubled. Faced with some difficult decisions regarding public spending cuts, the Chancellor chose housing by prioritising investment in new affordable homes. The government has confirmed plans to build 200,000 starter homes with 20% discounts for under-40s, 135,000 shared ownership homes, 10,000 rent-to-buy homes and 8,000 specialist properties for the elderly and disabled. This amounts to a £7bn public investment in new homes – a concerted effort to give people a helping hand onto the housing ladder.
This comes as good news for the UK where there's growing demand for affordable housing. However, the plans haven't come without criticism.
Ben Derbyshire, Chair of the Housing Forum said: "We have some concerns about demand side policies which rob social housing Peter to pay home owning Paul, as a balanced housing market for all needs affordable homes to rent. The boost to private house building on the supply side should now be accompanied with measures to ensure quality, and embrace modern techniques and manufacture."
There's also a worry that there aren't enough skilled workers to keep up with the build of more housing. Brian Berry, Chief Executive of the Federation of Master Builders, said: "'George the Builder' will need a new generation of 'real' builders to make his vision for housing a reality. We're already seeing housing developments starting to stall because the cost of hiring skilled tradespeople is threatening to make some sites simply unviable. Unless we see a massive uplift in apprenticeship training in our industry, there won't be enough pairs of hands to deliver more housing on this scale. That's why we're keen for the government to tread carefully when applying the proposed Apprenticeship Levy to the construction industry."
Berry concluded: "The Chancellor clearly recognises that the crisis of home ownership is inextricably linked to a crisis in house building. We therefore hope that in order to address both, the government will do everything it can to increase house building capacity. SME developers will have an important role to play in delivering the smaller scale sites across the country. The last time we built in excess of 200,000 homes in one year was in the late 1980s when two-thirds of all homes were built by small developers. SME house builders now only build little over one quarter of all new homes which points to another serious capacity issue – we need more small house builders to enter the market and also for SME house builders to crank up their delivery of new homes in order to build the Chancellors 400,000 new affordable homes."
Steve Perkins, Director of Urban Development at global construction consultancy Turner & Townsend, echoed these concerns. He said: "There is still the awkward question of what will happen when the surge of new building unlocked by these measures collides with the lack of capacity – both in the construction industry itself and in the planning process.
"As demand from developers increases, the shortage of skilled workers is likely to drive up construction costs, and stretch planning authorities – already pared back by local government austerity – to the limit."
There's no doubt that these plans hail good news for the UK's construction industry but there's a lot to be worked out in how it'll be implemented before those in this sector are convinced.
Follow @ConstructionGL on Twitter.