UK Budget: new infrastructure bank and corporation tax rises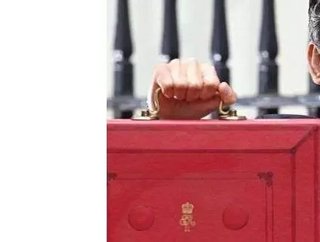 Chancellor Rishi Sunak unveils raft of measures in UK Budget to keep economy pumping post-COVID but opposition says it papers over the cracks...
UK Chancellor Rishi Sunak unveiled a raft of spending measures on Wednesday which are designed to steer the economy through the pandemic and beyond, although Labour leader Sir Keir Starmer said the Budget "papers over the cracks".
The Stamp Duty holiday, as widely anticipated, is extended to the end of June to maintain momentum in the housing market, and a £12 billion infrastructure bank, launching this spring, will invest in public and private projects to drive the 'green industrial revolution', which will support up to £40 billion in investment and infrastructure. 
A new retail savings product will allow consumers to support green projects. Furlough, originally due to end at the end of April, has also been extended until September with workers continuing to receive 80% of wages. Companies will need to plan for corporation tax increasing from 19% to 25% in April 2023.
Post-Brexit, and following the 10% shrinkage of the UK economy last year, Sunak said he wanted to enhance the UK's global position through Freeports, special economic zones which will have simpler planning allowing businesses to grow. The eight new freeports announced today are:
East Midlands Airport
Felixstowe and Harwich
Humber
Liverpool city region
Plymouth
Solent
Thames
Teeside
Starmer welcomed the infrastructure bank, which will be based in Leeds, but said: "It would have been better if the government hadn't sold off the Green Investment Bank in the first place. There are very few silver linings in this budget and our businesses are on life support."
Just under 40,000 UK construction firms face insolvency by the end of April, according to Red Flag Alert data (click here).  
Industry welcomes SDLT and mortgage changes amid concerns
Tom Brown, Managing Director of Real Estate at Ingenious, said the Chancellor's decision to extend the Stamp Duty Land Tax (SDLT) holiday and provide a Government-backed guarantee to mortgages with deposits of just five per cent reflect the importance of maintaining optimism in the UK housing market. 
"This level of support shows that the Government continues to view the housing market as key to the UK economy at a time when the latest Nationwide House Price report confirmed that demand from buyers is being sustained. The support provided by the SDLT relief extension, saving up to £15,000 on property purchases of £500,000 is positive news for our strategy as an alternative lender focused on the affordable end of the market."
Peter Hardy, Partner at Addleshaw Goddard, said everyone already knew about the government's extension of SDLT relief, but the transitionary period, halving the rate between July and September, was a surprise. 
"Many were worried that the government was simply kicking the can down the road, resulting in another cliff-edge moment only a few months from now, although that may happen then of course," he said. 
"The move will almost inevitably fuel house price growth, which will be a good thing for many but perhaps not so positive for those looking to get on the property ladder and there is a concern that it will make house prices unsustainable leading to a crash with a particularly bad impact for negative equity for those who take the new 95% mortgages."
He added many questions are still outstanding on how the 95% mortgage will work, whether it will be the same as before, how the government will guarantee them, how long they will last and whether they'll be limited to first-time buyers.
Mark Hayward, Chief Policy Adviser, Propertymark, said the extension of the stamp duty holiday to the end of June followed by the transition to the end of September is much needed to help prevent sales falling through as the initial deadline approaches. 
"We urge the Governments in Scotland and Wales to follow the UK Government's lead on this. We know from our own research that failed sales cost estate agents more than £4,000 per sale and consumers more than £1,500 which is why we have called on Government to rethink the stamp duty holiday timings. This is good news for the market and will help maintain consumer confidence who are seeking to buy and sell in the coming months."
On the mortgage guarantee scheme, he said a government backed mortgage guarantee scheme will help first time buyers tackle the issue of deposits, which is often the first hurdle that prevents them getting on the housing ladder.
Chairman of Strawberry Star, Santhosh Gowda, said the extension of the Furlough scheme and Stamp Duty holiday will encourage confidence and stability in the economy for the next six months at least.
"Although we've seen 90% mortgages slowly return to the market since January after nearly disappearing altogether when the pandemic first struck, raising a 10% deposit is still a real challenge for many, especially for those in the South East where the average house price to income ratio is at its highest level since 2011," he said.
"A 5% deposit is certainly more achievable, and we welcome the Government's effort to help buyers realise their home owning dreams. It will be interesting to see the eligibility criteria and how this differs per lender. Given the risks associated with high LTV deals, you can sensibly deduce they will be much stricter."
Matthew Hardwick, partner at Norton Rose Fulbright, said the announcement on the new infrastructure bank is welcome, however the jury is still out on how Government will leverage private sector investment to realise what is an ambitious delivery target. 
"It is clear that the Private Finance Initiative (PFI) is dead in the water but there are other models waiting in the wings which could be employed and which address the perceived issues with the PFI model head on and also offer a delivery structure which will be attractive to debt and equity investors alike," he said. 
"It seems that this aligned, innovative and flexible national infrastructure bank has at its heart an ability to facilitate investment and certainly creates an opportunity for the Government must welcome with open arms."
Mike Pettinella, EMEA Director, Autodesk Construction Solutions, said the Budget infrastructure announcement is great news for the sector and keeps it on a strong footing to keep pace with digital transformation. With £12bn additional investment through the Leeds-based 'Infrastructure Bank', more businesses can invest in the tools and technologies to ensure UK infrastructure projects are delivered faster and more cost effectively, and are more closely aligned to societal needs.
"But it's not just about fulfilling local infrastructure demands and supporting the levelling up agenda, the investment will also help the government realise its 'green revolution' plans. Alongside the recently unveiled 'Future Fund: Breakthrough' programme, which will provide additional funding for innovative sectors like cleantech, this Budget heralds a new era for the construction industry where digital technologies will play a key role," he said. 
"Working in a digital landscape requires new skillsets to fill changing and emerging roles and a younger, more digitally native workforce can help close the gap through reverse mentoring opportunities. The success of these schemes will be a key driver for the construction industry to deliver better outcomes for customers and society alike."
Sunak said small businesses will be encouraged to develop their digital skills, through free training and 50% discounts on productivity enhancing software worth up to £5,000 each. Both 'Help to grow' programmes will start in the autumn.