GABLOK: revolutionising housebuilding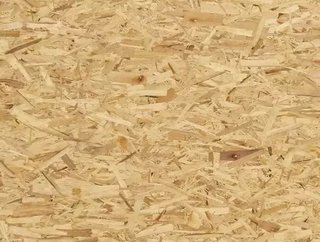 We take a look into GABLOK, a new company aiming to revolutionise housebuilding with its range of block products...
The Belgium-based startup, GABLOK, was founded a year ago and has introduced a range of innovative construction methods involving the use of an insulated wooden frame. 
Co-Founder and Managing Director, Gabriel Lakatos, patented a wooden home kit with a goal of making construction and the housebuilding process less complicated whilst being able to offer a more effective, simple way to build a house by yourself. Following months of research and testing, Lakatos' product was validated by engineering offices.
Today, GABLOK offers a total of eight parts and insulated wooden blocks as part of its housebuilding range. Each of these parts are the main elements required in order to construct an insulated wooden frame.
Parts include the insulated starter block which is designed to match the LVL-Q panel-based starter block. Beams are also part of the main components which are made up of OSB 3 panels, whilst the lintel block is designed for door and small window openings. Other parts include the embossed top rail, insulated belt blocks and the floor element.
In addition to the physical products offered by the startup, it also offers design services using their own construction method. An assembly diagram is then provided to customers showing how to complete your project every step of the way.
If the laying plan is followed step by step, it is expected that the construction of one's house shell will be completed in under seven days. The company also offers technical support if help is required during the construction and assembly process.
Another benefit of this construction method is that the materials are light in comparison to other techniques. The startup's standard 60 cm wooden block offering is just over seven kilograms, making it easy to use and handle.
The products and materials have been designed and built with longevity and durability in mind. The estimated life span of elements from the wooden house kit is the equivalent of a standard house.
Environmentally friendly practices are also recognised at GABLOK. The company describes the concept as "perfectly in tune with today's [environmental] concerns".The product has been specifically designed to have less impact on the environment and materials such as the insulated wooden blocks are designed locally with the use of recycled materials. In addition, the materials are 100% recyclable and EPS (expanded polystyrene) is included in the products which requires little energy and water during the manufacturing process.
Check out GABLOK's official website to learn more.