Leighton Profits Fall 20 percent, but Dividends Rise as Group Retains Confidence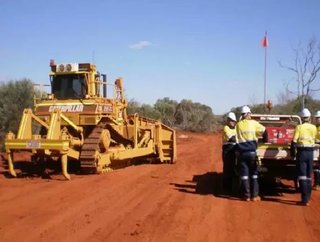 Leighton shares fell 2.4 percent today as the company revealed a 20 percent fall in first half profits.The construction giant reported net profits of A...
Leighton shares fell 2.4 percent today as the company revealed a 20 percent fall in first half profits.
The construction giant reported net profits of A$291 million for the six months to June 30, down from $366 million last year. Shares fell $0.55, to $22.10.
The profit result was affected by $28 million in property write-downs and restructuring costs, while 2013's were skewed by the one-off $107 million gain from the sale of the Leighton's Telco assets. The write-downs offset a five percent increase in revenue to $11.05 billion for the six months.
Fortunes were mixed for group divisions. Thiess performed well, raising profits to $357m, however Leighton Asia lost $12 million, and John Holland- said to be the subject of an imminent A$1.5bn bid from Ferrovial- saw its earnings nearly half to $34m.
New CEO Marcelino Fernandez Verdes, who also heads up Hochtief, said he was pleased with the performance, pointing out that underlying profit and net margins had risen and the group had been able to maintain its market share, securing $7.8 billion of new contracts, extensions and variations. It also has preferred bidder position on $5 billion in contracts, compared to $3 billion in June 2013.
Leighton's underlying profit, (excluding one-off items), was $319m, up $64m from $255m a year ago, and the company reaffirmed its guidance for an underlying profit of between $540 million and $620 million for this year.
A five percent increase in construction revenue to AU$7.7bn offset an 11 percent decline in mining to $2.1bn. Mining's slowdown has hit the company considerably, with Australian mining firms delaying projects and cutting jobs.
Leighton made clear its commitment to pay out interim dividend to shareholders of 57 cents per share, (25 percent franked), up 12c.
Fernandez Verdes said the group was benefiting from increased government spending in Australia on infrastructure.
"We are already seeing the positive impact of the Federal Government's infrastructure initiatives, with our 12-month tender pipeline approximately 33 percent higher than the equivalent pipeline at the time of the FY13 result, and, looking further ahead, we have under preparation the largest pipeline of $1 billion-plus tenders in Leighton's history," he said.
 "Some $125 billion in new infrastructure project spending is expected by the end of the decade in Australia, including Federal Government commitments and the private and State investment that is expected to follow. Similarly, in our markets in Asia and the Middle East, governments continue spending on infrastructure. This expenditure will be underpinned by the emergence of new, more attractive PPP models, in which we will seek to take on roles as an equity participant, contractor and asset manager."
Of the Group's strategy for the remainder of 2014, the CEO said: "We have made progress on our Strategic Review including the appointment of Managing Directors and the identification of executive teams, transition planning for the new organisational structures as well as for operational and legal matters, and the continued focus on the collection of receivables.
"Reducing working capital remains a focus. We are improving the approach to working capital management on new projects and seeking to strengthen the balance sheet through the options we are considering as part of the Strategic Review."