Safra Group buys iconic London skyscraper, the Gherkin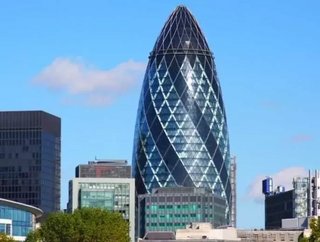 One of Brazils wealthiest businessmen is buying Londons Gherkin skyscraper. Joseph Safra – owner of Safra Group - agreed to acquire the iconic bui...
One of Brazil's wealthiest businessmen is buying London's Gherkin skyscraper. Joseph Safra – owner of Safra Group - agreed to acquire the iconic building after its previous owners fell behind with mounting debt.
Safra Group is believed to be paying in the region of £726 million ($1.2 billion), according to reports.
Safra is not the only overseas investor with his sights set on the English capital – other companies including Qatar Investment Authority, Brookfield Property Partners LP and Singapore's GIC Pte Ltd. are pursuing London office space on expectations rents will climb in the next decade.
According to reports, office rent in the City of London financial district, where the Gherkin is located, is projected to climb 5.3 percent a year for the next five years.
Brookfield and Qatar last week approached Songbird Estates Plc, the owner of London's Canary Wharf financial district, about a possible takeover. The owner of £6.28 billion pounds of real estate rejected the proposed bid as too low.
The Gherkin
The Gherkin has become one of London's most iconic landmarks since it opened a decade ago and was one of the first skyscrapers in the city to earn a nickname.
According to Bloomberg Billionaires Index, Joseph Safra has an estimated net worth of $12.2 billion. Last month, Safra Group and Brazil's Cutrale Group agreed to buy banana producer Chiquita Brands International Inc. for about $681 million.
"While only ten years old, this building is already a London icon that is distinguished from others in the market, with excellent value growth potential," Safra Group said in the statement.