PSG buys majority stake in Nalanda Global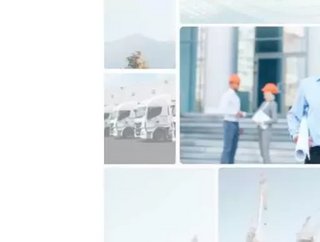 PSG will look to drive Nalanda's organic growth as well as through strategic M&A activity, after buying a majority stake...
PSG has bought a majority stake in Nalanda Global, a leading SaaS company providing supplier risk management software solutions. 
While financial terms were undisclosed, a PSG spokesperson said the stake was "upwards of 80 percent".
Nalanda leverages intelligent cloud software to connect companies and suppliers using a digital platform that enables the smooth exchange and verification of health and safety, due diligence, suppliers validation, invoices and other business information as well as providing solutions to ensure compliance with worker access, working time and e-invoicing legislation. 
Nalanda's solutions reduce time, cost and risk, as well as facilitating a transparent relationship between both parties.
Founded in 2000 by leading Spanish construction companies FCC, Ferrovial, SICE and Acciona, Nalanda's international presence currently extends across ten countries including Europe, North and South America. 
Its solutions are used by large companies in sectors including a variety of engineering-related businesses. With a network of over 350 clients and over 45,000 suppliers, Nalanda has one of the largest digital communities of suppliers globally.
With this investment, PSG will look to drive Nalanda's growth organically, as well as through strategic M&A activity to support the company's expansion into new industry verticals and geographies, capitalizing on the fragmented supplier management software market.
"Nalanda is a leading digital automation solution operating with a significant addressable market across multiple large sectors," said Dany Rammal, Managing Director and Head of the PSG Europe team. "We believe Juan Gil Rabadan and the Nalanda team have built an exceptional business, and we're excited to be working closely with them to support the company's future development."
"Not only do we believe Nalanda is well-placed to benefit from the growing adoption of supplier management software solutions, but we plan to support the management team as they develop additional products, further enhancing the value they add to their ecosystem," added Charlotte Lawrence, Director at PSG.
Nalanda's Founder and CEO Juan Gil Rabadan, said PSG's history of partnering with growing software solutions businesses makes PSG the obvious partner to support Nalanda as it enters the next phase of its growth. "We look forward to working with the team at PSG as we build out Nalanda's product offering and grow into new markets," he said.
The transaction is the eighth platform investment made from PSG Europe, PSG's debut Europe-focused fund, which held a final close with €1.25 billion in limited third-party partner commitments in February. Other platform investments made by PSG Europe include the acquisitions of Hornetsecurity, Imaweb, MAPAL Group, Nomentia, Signaturit Solutions, SKEEPERS and Sympa.