Top 10 construction_global
The Burj Khalifa - Top 10 facts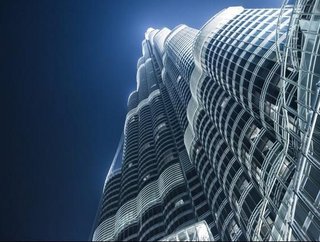 Located in Dubai is the Burj Khalifa, which has set the benchmark for mixed-use buildings around the world. Reaching 829.8 metres, the building incor...
Located in Dubai is the Burj Khalifa, which has set the benchmark for mixed-use buildings around the world. Reaching 829.8 metres, the building incorporates corporate offices, retail spaces, residences fashioned by Armani and sky lobbies, in addition to an Armani Hotel.
The building is popular with tourists, who can utilise a number of facilities embedded within the impressive building, spanning 5.67 million square ft. We take a look at top 10 facts surrounding the construction works, which officially ran from January 2004 to January 2010 and can now house up to 35,000 individuals.
1. Over 12,000 construction workers are responsible for the completion of the impressive build
2. The structure is strengthened through the use of reinforced concrete alongside the implementation of concrete piles, with a six-sided core in order which is able to withstand the elements and provide appropriate resistance. Over 45,000m3 of concrete was used in the construction works.
3. Over 25,000 glass panels were fashioned by hand and embedded into the exterior cladding, in addition to aluminium and stainless steel to provide a world-class exterior. Professionals from a number of areas within building and construction influenced the decision to utilise this design.
4. Sustainability was placed at the forefront of construction works, with energy-saving silver coating placed on the exterior cladding, alongside sophisticated inbuilt water tanks at which one is placed every 30 floors.
5. Construction work ended up reaching certain milestones earlier than expected due to the dedication and commitment of the team, at which construction workers were installing around 180 panels per day and completing a storey every three days. Water is also stored for irrigation purposes through a Condensate Collection System.
6. The design of the building is modelled on the Hymenocallis. The 'Y' shape is evident within the structure of the build, which also has embedded a strong transportation network.
7. Embedding 57 elevators within the building, eight escalators and over 15,000 doors, the building is home to the tallest elevator in the world, but has also been built with safety in mind. In the case of an emergency, refuge spaces have been inbuilt into the building's designs with one constructed in every 25 floors.
8. In order to ensure the building remains pristine and is maintained regularly, the building incorporates an installed track and maintenance areas to ensure the building's windows can be maintained, which can take up to four months to clean. The building is also home to a
9. The interior of the building is designed by Skidmore Owings & Merrill LLP, at which the culture of the building is expressed through the use of stainless steel, travertine, Venetian stucco walls and stone.
10. The building has broken several records, but is also home to the highest electrical substation in the world.
Read the January 2017 issue of Construction Global here