Top 10 largest construction vehicles in the world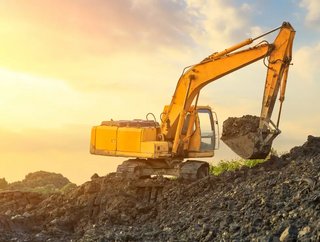 Construction Global takes a look at the Top 10 largest construction vehicles.
From mobile cranes to excavators, bulldozers, and earthmovers, when it comes to building the most advanced construction projects, size really does matter. This is particularly the case with the vehicles used to construct them. So, here are 10 of the largest construction vehicles in the world. 
10: The largest excavating trencher: Krupp Bagger 288
Built by the German construction company Krupp, the Bagger 288 weighs 45,500 tonnes (Titanic weighed 46,328 tonnes) and is 311ft (95m) tall and 705ft (215m) long, the equivalent of two American football fields. This means that its top speed is just one-third of a mile per hour, and it costs US$100mn to build.
09: The largest scraper: K-Tec 1254 ADT
While also acting as an articulating dump truck, the K-Tec 1254 ADT is the world's largest earthmoving pull scraper. Weighing 22.2 tonnes, it has a heaped capacity of around 40 tonnes and is pulled by a 450bhp rock truck.
08: The largest grader: The ACCO grader
Built-in 1980 by the Italian company Umberto ACCO, even to this day, it is the largest grader in the world. Built for a client in Libya but never actually delivered due to trading restrictions, the ACCO grader has now been dismantled for scrap. However, as a machine, it weighed 181,437kg (181 tonnes) and measured 7.3 metres long with a 9-metre blade. It had two engines; the first, situated at one end produced 1,000bhp while a second at the other end produced 700bhp, resulting in a total of 1,700bhp.
07: The largest backhoe: JCB 4CX-15 SUPER
JCB's 4CX-15 SUPER is the largest backhoe in the world. Powered by the EcoMAX diesel engine, it produces 109bhp. It weighs 8.6 tonnes and can achieve a top speed of 41.8km/h (25mph). Its bucket is 2.35m wide and it produces 516NM of torque.
06: The largest road roller: Dynapac CC7200
Weighing almost 17 tonnes, the Dynapac CC7200 can compact road surfaces with a maximum force of 215kN. Mainly used for projects such as landing strips and motorways, the CC7200 produces 228bhp and can achieve a maximum speed of 11km/h (7mph).
05: The largest dumper truck: Belaz 75710
Built in Belarus to work on Russian mine sites, the Belaz 75710 can carry up to 496 tonnes of material and weighs 360 tonnes. It is 20.6 metres long and can achieve a top speed of 64km/h (39mph) thanks to its turbo-compressed, 16-cylinder diesel engine which drinks 1,300 litres of fuel every 100km (60 miles).
04: The largest earthmover: P&H LeTourneau L-2350
Used mainly for surface mining and manufactured by Komatsu Limited, the P&H LeTourneau L-2350 weighs 260 tonnes and has a bucket capacity of 14.3 tonnes. It is powered by a turbocharged 16-cylinder diesel engine which produces 2,300bhp.
03: The largest bulldozer: Komatsu D575A-3SD
Featuring a "Super Dozer" blade that measures 3.6m in height and 7.3m in width allowing it to move a capacity of 127.5 tonnes. It weighs 114.5 tonnes and is powered by a 12-cylinder diesel engine which produces around 1,150bhp.
02: The largest excavator: Caterpillar 6090 FS
Weighing in at 1000 tonnes, the Caterpillar 6090 FS is the largest excavator ever built. It has a bucket capacity of 18.7 tonnes and produces 4,500bhp thanks to two eight-cylinder QSK60 diesel engines.
01: The largest mobile crane: Liebherr LTM11200-9.1…
Manufactured by the German company Liebherr, the LTM11200-9.1 is the biggest mobile crane in the world with a maximum lifting capacity of 1,200 tonnes. Its telescopic boom is the longest ever fitted to a mobile crane, stretching from 18.3m all the way to 100m. It has a total of nine axles and a maximum speed of 46mph. The LTM11200's maximum hoist height is 188m and used examples are valued at around USD3.3mn (£2.4mn).