ACCIONA wins €480m railway project contract in Philippines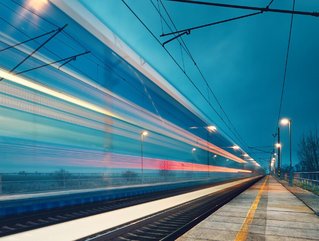 ACCIONA
Contract for Package Number Two of the South Commuter Railway Project will cover 7.9km of rail tracks on a viaduct, and three stations in Manila
The Department of Transportation of the Philippine government has awarded ACCIONA the contract for Package Number Two of the South Commuter Railway Project, it has been announced.
In a statement, ACCIONA said that the contract covers the construction of 7.9 kilometres of rail tracks on a viaduct, as well as three stations (España, Santa Mesa and Paco) in Manila. Worth €480 million, the contract is part of a 54.6-kilometre railway that will connect the Philippines capital with Calambá, which is located in Laguna province and is approximately 50-kilometres south of Manila.
There will be 18 stations along its route, and the project is expected to provide improved connectivity in the public transport network by connecting with all existing LRT/MRT-lines in Metro Manila. It will include a connecting line to the planned Metro Manila Subway, which will improve connectivity by operating direct trains for passengers travelling from Calamba to Bonifacio Global City, Ortigas and Quezon City along the Metro Manila Subway.
The railway is co-financed by the Japan International Cooperation Agency and the Asian Development Bank (ADB). It is expected to provide affordable, reliable and safe public transport, reduce greenhouse gas emissions and cut the journey time by half to less than one hour.
The Philippines government is also constructing the 37-kilometre Tutuban-Malolos section and the 53.1-kilometre Malolos-Clark Railway Project (MFF Facility Concept 0106-PHI).
Major Market
ACCIONA's contract win comes in the wake of the Spanish multinational inaugurating one of its most emblematic works in the Southeast Asian country, the €465 million Cebu cable-stayed bridge. The project has brought numerous benefits for traffic management in the area, relieving the congestion that occurs on existing bridges by connecting the city of Cebu –the most important economic and commercial hub of the Philippines after its capital, Manila– with the island of Mactan through Cordova.
In 2019, ACCIONA opened its new Philippines headquarters in Manila, marking its second headquarters in Southeast Asia after Singapore. The company has been active in the country since 2016, when it won the contract for the design, construction, operation, and one-year maintenance of the Putatan II brackish water treatment plant, a €90 million project to serve an area of approximately six million people.
Since then, it has won several major projects in the Philippines, including the construction of two sections of the railway linking the town of Malolos with the Clark International Airport, 80 kilometres north of Manila, for a total of €965 million.
Furthermore, since last year, the ACCIONA group's corporate foundation has begun its activities in the Philippines, with the Lights at Home El Nido project. This project consists of the installation of residential photovoltaic systems in 100 homes in the town of El Nido, in the province of Palawan, the statement concluded.