Digital twin underpins ACCIONA's KSA desalination plant work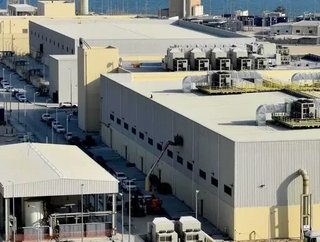 The testing program and the commissioning of the plant was completed remotely, using digital twin technology...
Construction of the Al Khobar I desalination plant in the Kingdom of Saudi Arabia (KSA) is now complete, according to ACCIONA, the Spanish global developer and manager of sustainable infrastructure solutions, with the plant producing water beyond its normal capacity from December 26.
In a statement, the company said the seawater desalination reverse osmosis (SWRO) plant is a key project in the modernisation program for the Kingdom's water sector. The program is currently being carried out by Saline Water Conversion Corporation (SWCC) of Saudi Arabia.
The plant, one of the largest desalinsation plants in the country by capacity, will produce 210,000 cubic meters of drinking water per day, and supply the equivalent of 350,000 people. 
The testing program and the commissioning of the plant was completed remotely, using digital twin technology.
By utilising the digital twin (an exact digital copy of the Al-Khobar 1 seawater reverse osmosis plant [SWRO]), a team of specialists in Madrid was able to start the tests and start the plant up remotely, reducing the number of personnel on site to a minimum. 
"The technology allowed us to complete the commissioning of the plant on time, despite the restrictions on mobility imposed by the pandemic. The team in Madrid controlled the first stage of this process from the CECOA (ACCIONA's Water Control Centre)," explains Ignacio Lobo Gutiérrez, ACCIONA project director, explains.
With a population of around 33.4 million, Saudi Arabia is the third biggest consumer of water per capita in the world, after the US and Canada. The country has implemented a series of measures to rationalise water consumption as part of its Vision 2030 program, with the aim of reducing consumption by 24 percent in 2021 and by up to 43 percent by the end of the decade.
According to ACCIONA's latest Sustainability Report, total production of desalinated water in the Middle East region will be 13 times higher in 2040 than in 2014. In a region with serious water shortages, the demand for desalinated water is growing in response to climate change and an increasing population.
"We are very proud to have completed this project to schedule and to contribute to supplying drinking water in the country in a sustainable and innovative way. This milestone is the result of good teamwork between the client, technical assistance and the project team," said Gutiérrez.