Betolar closes IPO early after oversubscription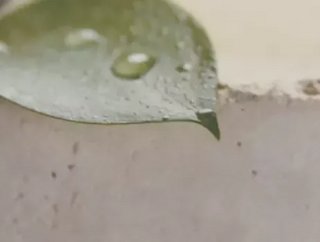 Finnish materials technology company Betolar - which makes low-carbon concrete - aims to use the IPO to fund aggressive expansion plans
Betolar has closed its initial public offering on the Nasdaq First North Helsinki exchange early due to oversubscription.
In a statement, the company said the move is a "sure sign that the green economy is taking off" with individual investors and professional asset managers. The news follows a recently secured a EUR7m loan from the Finnish Climate Fund for digital platform development.
The Finnish materials technology company, which produces sustainable, low-carbon concrete, aims to use the IPO to fund its aggressive international expansion plans, scaling the company to rapidly decarbonise construction, particularly in rapidly urbanising countries in Asia.
Betolar's Geoprime solution converts several previously unused, massive industrial by-products into a cement substitute. Its use of AI can also significantly reduce CO2 emissions compared to traditional cement-based concrete production by optimising existing manufacturing processes.
"Our aim is to create a business ecosystem based on data generated from geopolymer technology to supplement our business model," said CEO Matti Löppönen. "The marketplace boosting the emission reductions is a significant part of Betolar's long-term AI utilisation strategy."
As the built environment contributes to 40% of GHG emissions, green construction methods were prioritised by policymakers at COP26. The technology embraces the circular economy, making green building materials from otherwise difficult to dispose of industrial sidestreams, like pond ash and steel slag.
LafargeHolcim recently introduced TerCem in the US, offering up to 65% CO2 reduction. 
Patrick Cleary, SVP Sales, US Cement at LafargeHolcim, said it has invested heavily in broadening the industry's range of superior sustainable products and lowering the carbon footprint with no compromise in quality and long-term durability.
Pressure for the cement industry to decarbonise has increased rapidly, not only from society but also investors and governments.
Operational advances, such as energy-efficiency measures, have already largely been implemented, and the emissions-reduction potential from alternative fuels and clinker substitution is limited by the decreasing availability of input materials, according to McKinsey.
"More innovative approaches, such as new technologies and alternative building materials, will therefore be indispensable to achieve carbon-reduction targets by 2050," it states.
With the right mindset, decarbonisation and reinvention can go hand in hand: just as automakers increasingly view their role as providing mobility, not just making cars, cement companies could likewise be in the business of providing construction solutions, it concludes.
"As climate pressures increase and sales of traditional cement and concrete face threats, the combination of new thinking, innovation, and new business models will be critical to helping ensure a profitable - and greener - future."