Hoar Construction: celebrating 80 years with a rebrand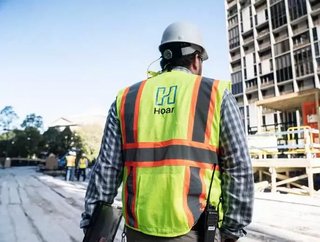 Hoar Constructionhasannounceda comprehensive rebrand of the companyin time for its 80thanniversary later this year. Standing on its core pillars of rel...
Hoar Construction has announced a comprehensive rebrand of the company in time for its 80th anniversary later this year. 
Standing on its core pillars of relentless improvement and a client-focused, process-driven approach, the construction firm is looking to address many of the status quo inefficiencies and overall lack of innovation currently plaguing the construction industry.
Founded in 1940, Hoar has continually evolved its business by adapting to advances in technology and economic changes through a series of established processes that have enabled the company to ascend as a top contractor nationally. With offices in seven major U.S. metro areas, Hoar believes that the issues that plagued the industry at the beginning of the new millennium are the same ones hindering progress today, and will continue to foster stagnation until wholesale changes are made in an industry still heavily reliant on methods like design-bid-build.
By taking on these issues and challenges first-hand, Hoar is poised to be a change agent in the decade ahead by creating a new model of efficient and workflow-driven systems where client, contractor, and partners all work together to deliver a building experience that generates exceptional value for customers and creates a lasting legacy in the surrounding community.
"Our identity represents the commitment Hoar Construction is making to continually evolve as a builder while doing our part to fix a broken industry," commented Turner Burton, President of Hoar. 
"Through the years our industry has experienced a series of highs and lows, but our process-driven approach has been our guiding principle throughout. Hoar has evaluated how we can simplify and apply new innovations to a proven process that has successfully conquered the challenges of decades past, and with our growing expertise in critical service areas such as preconstruction and estimating technology, we stand ready to help drive the next era of change that will transform our industry in the decade ahead."
SEE ALSO:
US construction spending increases to record high
Flexential: Customer-centric investment in data center infrastructure
Skanska to build new $300mn bridge over the Potomac River, USA
Read the latest issue of Construction Global here
The centre of Hoar's rebranding messaging is the idea that the company is "always in process," meaning it is committed to using its 80 years of expertise to improve the construction industry for its clients, employees and partners. Hoar has unveiled a new logo for the rebrand, which features the traditional "H" letter with a curved line in the middle representing a continuum of evolution and improvement between the two pillars in the letter which represent buildings. Hoar has also unveiled a new website and plans to begin incorporating and transitioning to their new identity throughout the year.
"The updated logo and messaging capture the essence of Hoar's relentless pursuit of improvement as well as our responsibility to be a steward and leader of the industry in which we operate," said Burton.
From its humble beginnings, Hoar has since grown to include more than 550 employees nationwide. The company has completed more than 4,000 projects across 9 market sectors. Hoar began its work with the construction of 45 churches around the Birmingham area, and continued expanding its services into retail, office, and higher education.
Over the years Hoar has continued to expand its portfolio of work to include hospitality, multifamily, industrial, healthcare, government, and entertainment sectors. In 2019, Hoar generated $946mn in revenue and was ranked 10th among Birmingham's largest privately held companies. Notable projects in Hoar's portfolio include Children's of Alabama (Birmingham, AL ), Colony Square (Atlanta, GA), Dania Pointe (Dania Beach, FL), the new Fan Zone at Talladega Superspeedway (Talladega, AL), Broadwest (Nashville, TN), and Toyota Field (Madison, AL).
For more information on construction topics - please take a look at the latest edition of Construction Global.
Follow us on LinkedIn and Twitter.