Ikea: Building sustainable success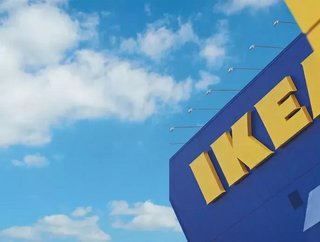 Responsible for leading, inspiring, coordinating and influencing the development and integration of IKEA's social and environmental sustainability com...
Responsible for leading, inspiring, coordinating and influencing the development and integration of IKEA's social and environmental sustainability commitments, we speak to Sustainability Expansion Manager Hege Saebjornsen regarding IKEA's ongoing expansion plans.
1. How does your role as Sustainability Functional Expansion Manager fit within IKEA's wider business operations?
I'm responsible for the development and integration of IKEA's social and environmental sustainability commitments, with a commitment to establishing IKEA as a leader in creating and running innovative, sustainable places, and being net-positive. I also lead on developing our ten-year strategic plan to develop a market leading role in society as a business, including delivering to the sustainable development goals and business innovation opportunities, such as circular economy services.
As we expand and bring our business to more customers in the UK we have a great opportunity to increase our positive impact also. With our scale and reach we can truly make a difference to people's lives.
2. How does IKEA's People & Planet Positive Strategy influence the team at IKEA UK?
At IKEA, we want to have a positive impact on people and the planet. Our People & Planet Positive Strategy has three focus areas: inspire and enable millions of customers to live a more sustainable life at home, strive for resource and energy independence and take a lead in creating a better life for the people and communities impacted by our business.
It's all about taking many steps, both small and large, that together will have a transformational impact. In 2016, we produced renewable energy equivalent to 43.4 percent of the energy we used. We've already helped many customers to live more sustainably at home and in 2016, we experienced a 13.3 percent increase in sales of products that enable a more sustainable life compared to the previous year. We also reached our goal of zero waste to landfill which is a huge collective achievement.
3. What are IKEA's overall sustainability objectives?
Our vision, to create a better everyday life for the many people, is intrinsic to our People & Planet Positive sustainability strategy. We want to do our utmost to be a leader in sustainable, affordable life at home by inspiring and enabling customers and co-workers, and by being a leading responsible business.
We're already taking huge strides with our People & Planet Positive Strategy and as we continue to grow as a business, it's a great opportunity to inspire more people with ideas and solutions for sustainable living.
4. How does the company plan to achieve BREEAM accreditation at the new store in Sheffield?
Sustainable development is at the heart of our business and all new stores incorporate proven sustainable solutions for design, material, equipment and operations. IKEA's plans for a new store at Sheffield aims to achieve BREEAM 'excellent' accreditation and incorporate a number of green technologies.
These include photovoltaic panels, rainwater harvesting and linking in with the district heating scheme. The store will be committed to achieving and using 100% renewable energy and will include LED lighting, PV energy sources, and ground source heating.
The store will offer two electric vehicle charging points and a proportion of local home deliveries will be made by electric vehicles.
5. How will IKEA's IWAY Forestry Standard support the company's sustainable initiatives?
The IWAY Forestry Standard is part of the IKEA supplier code of conduct and sets out the minimum criteria for all wood and board supplied to IKEA. This ensures that any wood supplied to IKEA is not from forests that have been illegally harvested or forestry operations engaged in forest-related social conflicts.
Suppliers must have procedures in place to implement these standards throughout their supply chain and be able to track and report the origin of their wood.
6. How will IKEA encourage workers to utilise sustainable transport options?
At the new Sheffield store, we will create a Travel Plan for co-workers which will look at encouraging more environmentally friendly transport options, including walking, cycling, use of public transport and car-sharing. We will have a dedicated travel plan co-ordinator to manage the success of this work. In stores, we will have real time passenger information boards, showing arrival and departure times in real time of local public transport options. This support both customers and co-workers.
We will also offer all co-workers a discounted travel loan on the costs of an annual public transport season ticket as well as participating in the national 'Cycle To Work' scheme where co-workers get a discount of bike purchase.
7. Is the Sheffield store a benchmark for more stores to adopt sustainable practices?
IKEA Sheffield will be our most sustainable store to date and will aim to achieve 100% renewable energy. As we plan each new store, we aim to adopt the latest methods of sustainable practices, according to technology and resources available at that time.
We have recently announced our upcoming Greenwich store, which will be built to ensure energy and resource efficiency, including the use of solar panels, rainwater harvesting and energy saving and generating technology. The store will aim to achieve a BREEAM 'Excellent' Certification Rating and will be the first leading sustainable store in the UK.
8. How does IKEA ensure positive working relationships with suppliers?
We are committed to using local suppliers where possible. For example, the steel for the new Sheffield store has been sourced from a UK based supplier.
The IWAY Standard is IKEA's strict code of conduct for suppliers, ensuring optimum quality throughout the entire production process. This prevents any issues that may arise with our supplier relations. Through the IWAY Standard, we work to guiding principles to ensure that products and suppliers are in the best interest of our customers, our workers and the environment.
We work with our suppliers to produce products in the most sustainable way and are committed to helping them to operate more efficiently where possible. For example, we are investing in two full time sustainability compliance auditors who will ensure we continue to improve and can measure our impact.
9. IKEA has achieved zero waste sent to landfill in 2016 – how does the company seek to expand its sustainability efforts?
Sustainability – caring for people and planet is at the core of our business values and we continually work towards achieving more sustainable operations and lifestyle for our co-workers and customers.
Globally, we aim to produce as much renewable energy as the energy we use in our operations by 2020. We're also working towards producing products with more sustainable materials. For example, by 2020 we hope to source 100% of our wood from more sustainable sources.
The biggest shift will be to move towards becoming a circular business, where we use our waste as resource, and help customers mend, repair and re-imagine their furniture, while potentially leasing rather than owning our products.
10. What is the vision over the next 12 months?
Over the next twelve months we will continue the embedding and integration of our sustainability commitments across all expansion projects, with a focus on sustainable travel, local community impact, and our exciting leading sustainable store in Greenwich, London. We will put a big focus on co-worker engagement and competence development and ensure we build cross-functional ownership and participation across all layers of the business. We will continue to highlight our sustainable living range, alongside piloting circular services.
With our ten-year vision for having a positive impact in society and being a leading responsible business in sharp focus, we will stretch ourselves further to understand how we can be truly net positive for the long term.