JV confirmed for $1.3bn Vancouver subway project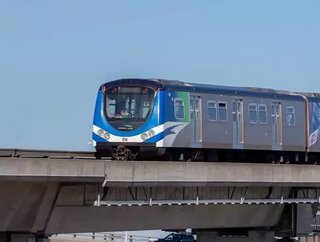 A joint venture between Spain-based Acciona and Rome-based Ghella has been announced for a major extension project in Vancouver...
The deal, which tallied up to $1.3bn, has been approved and confirmed which will see Acciona and Ghella working on the extension of Vancouver's vast subway network.
The extension will involve the design and implementation of six stations on the city's popular Millennium Line, extending it further west from VCC-Clark to Arbutus. The metro extension will span an extra 5.7 kilometres through the city.
The extension of the line aims to slash traffic congestion and traffic times in and around Vancouver's Broadway Corridor. Buses can be taken out of the already-busy street traffic whilst bringing the total travel time of the 5.7-kilometre stretch to just eleven minutes.
According to Ghella, the project will commence in autumn, with the line aiming to be fully operational in 2025.
This isn't the first time the two contractors have worked together. Other tunnelling projects the firms have worked on include the Follo Line Project in Oslo which is Scandinavia's biggest transport infrastructure project.
The companies will work together as the Broadway Subway Project Corporation. A number of other companies are also involved in the design work. These include Dialog BC Architecture Engineering Interior Design Planning, Canada-based IBI Group, along with UK-based consulting engineer Mott MacDonald and Ingenieria Especializada Obra Civil e Industrial of Spain.
Acciona North America Director, Carlos Planelles, said: "This new contract will mark Acciona's sixth active infrastructure project in BC … and our team is looking forward to develop further connections with our local partners and communities as Acciona will be celebrating its 20th anniversary in Canada in 2021."
About Acciona
With operations around the glove, Acciona is a company which prides itself on the sustainable approach it brings to the construction industry. The firm has a presence in over 40 countries, improving the quality of life for all members of the public around the world.
Unlike many companies which are still working towards their net-zero strategies, Acciona has been completely carbon neutral for well over a decade, since 2006 to be precise.
About Ghella
The mission and vision of Ghella is simple. To build excellence in a sustainable and innovative way whilst leaving a better world to the next generations. The company specialises in underground work such as tunnelling projects and has been involved in some of the world's most important infrastructure projects since being founded in 1894.