New York's $306bn infrastructure plan welcomed by industry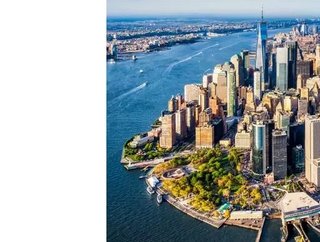 Construction Industry Council of Westchester and Hudson Valley applauds Governor Cuomo's plan to revitalise New York State's economy...
A leading business trade organisation in the Hudson Valley has welcomed Governor Andrew M Cuomo's $306 billion infrastructure plan as it shows New York State's determination to create a path to recovery and economic stability.
In a statement, the Construction Industry Council of Westchester and Hudson Valley, an organisation representing the leading heavy construction general contractors, subcontractors, suppliers, and service professionals in the seven-county region of the lower Hudson Valley, applauds Governor Cuomo's vision and looks orward to learning more about his plans in the coming months.
"With his outline of a sweeping $306 billion infrastructure plan, underpinned by bold transportation and development projects, Governor Andrew Cuomo has demonstrated in his State of the State address that New York is determined to continue as the beacon of hope and prosperity for the nation and the world - a role it has played since its birth," says John Cooney, Jr, executive director of the Construction Industry Council of Westchester and Hudson Valley.
"We applaud Governor Cuomo for his bold vision and confidence to create the new pathway 'in our rebirth' back to economic growth and resiliency. We look forward to learning more about his plans over the coming months and stand ready to support him in his commitment to 'raise spirits and structures' for all New Yorkers."
In his 2021 State of the State address, the governor presented his Reimagine | Rebuild | Renew agenda, which features a suite of initiatives that not only begin reopening New York as the state continues its work to defeat the COVID-19 virus, but also invests billions into infrastructure improvements to build a 'new' New York.
As part of these efforts, Governor Cuomo has set out a number of proposals focused on transforming Manhattan's Midtown West neighbourhood, including building a new Port Authority Bus Terminal, rebuilding the state's airports, and improving transportation infrastructure to create jobs, spur economic development, and bring existing infrastructure into the 21st century.
"I sit in the office and live in the home occupied at one time by FDR. Part of Roosevelt's genius was that he understood that it was not the buildings and programs themselves that actually turned around the economy, it was the people," Governor Cuomo says. "Building new projects enhances day-to-day life. Seeing progress lifts peoples' spirits. And building with bricks and mortar also builds public optimism and confidence."
"History teaches us that when the private economy is lagging the public sector can spur activity. That when unemployment is high, the public sector can create jobs. That only the public sector can build the common economic platform for growth. 
"Across the state, we're now building bigger and better, and laying the foundation for our future. Not even COVID stopped us. We used the period of reduced traffic to accelerate projects throughout the state. Altogether we are expanding our infrastructure plan to invest $306 billion in the future of New York. That's not just the largest infrastructure plan in New York history. It's the largest, most ambitious plan put forward by any state in the nation."