Oslo Airport becomes home to the greenest terminal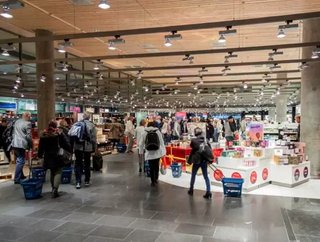 Oslo Airporthas recently become home to the world's greenest terminal, creating a benchmark in sustainability surrounding airport establishments Encom...
Oslo Airport has recently become home to the world's greenest terminal, creating a benchmark in sustainability surrounding airport establishments Encompassing 115,000 square metres, Nordic's expansion works have doubled the size of the existing terminal, in addition to a 300km long pier which embeds a curved roof with locally sourced timber. A skylight and panoramic window have also been placed within the designs to ensure ample natural light to filter through the building.
With offices in Oslo, London and Copenhagen, Nordic Office of Architecture has significant expertise in developing new and existing infrastructures, placing an increased focus on sustainable builds. They are also responsible for Istanbul's new airport, set to be completed in 2018 and will become the largest airport in the world.
Costing NOK 14 billion, the new sustainable terminal, built with recyclable materials, will enable the current capacity, up to 19 million passengers, to rise to approximately 30 million, with various amenities within close proximity. "By choosing environmentally friendlier concrete, the highest degree of recycled steel in armouring, and a wooden roof cladding on the new pier, along with other similar measures, the building's CO2 emissions were reduced by 35 per cent," the architects said to Dezeen. The company has also revamped the existing train station, which is situated in the centre of the airport, enabling seamless transportation to and from the city.
"We have undertaken one of the biggest public building projects for many years in Norway without daily airline traffic being affected, and we've finished on time," OSL director Øyvind Hasaas said. "We're proud of that."
With a sophisticated design, significant insulation, green walls and water saving features have been incorporated, where on-site energy is utilised as much as possible, with new walkways and check-in desks also placed within the new design. The finished project also includes a large number of restaurants and retail facilities, as well as a larger baggage claim area to enable the increase in passengers and partnerships with further airlines, with the possibility of a third runway set to be constructed
It has recently been announced that Oslo Airport will now be adding Addis Ababa to its route network, in partnership with Ethiopian Airlines as part of the Ethopian Vision 2025. This is in addition to Visby, Sweden and a partnership with Turkish Airlines, where cargo flights to Oslo Airport have been enabled. Furthermore, a partnership with RusLine will enable an increased number of flights from Oslo to St Petersburg until the end of June 2017.