Recycled plastic kerbs receive green light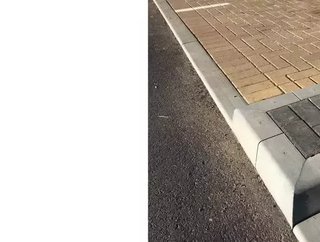 Polymeric kerbs are now classified within the Manual of Contract Documents for Highway Works...
The use of polymeric kerbs in major road construction and maintenance has been given the green light with their recent inclusion within the Manual of Contract Documents for Highway Works (MCHW-Clause 1118). 
The latest amendment to the key document used by road construction professionals has been described as "a landmark achievement for innovative manufacturers" and removes all legislative barriers for use in the UK.
Since 2003, Dura Products has manufactured Durakerb, a sustainable kerb unit comprised of 88% recycled polymer, and has long advocated the benefits of plastic kerbs, thanks to their high recycled content and lightweight composition.  
The company has seen demand for its environmentally friendly solutions grow in recent years, driven by legal obligations outlined in the 2015 CDM regulations and a renewed focus on climate change.
This increased demand for polymeric kerbs is expected to be fueled further after their classification as "Standard" under Clause 1118 in the MCHW. The inclusion in this document, which has been the primary source of information regarding the design, construction, and maintenance of major roads in the UK since 1992, will encourage uptake by marking their effectiveness and removing legislative barriers.
Steve Bennett, Managing Director at Dura Products, said in order for the construction industry to have a sustainable future, innovative green products must be officially recognised to assure contractors of their quality and trustworthiness. 
"This has been an incredibly important and time-intensive journey for us, as highlighted by Durakerb's first accreditation success back in 2008 by BBA/HAPAS. But after 17 years, we are incredibly proud that our kerb units are now accepted as standard for use on major highways. It is a true example of the construction industry adopting change and preparing the ground for future innovation."