SIG records pre-tax loss of £202 million in 2020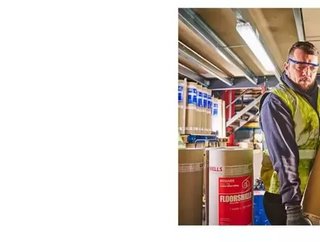 European supplier SIG encouraged by solid second half but pre-tax losses top £202.3 million...
SIG hopes to build on a "solid second half" in 2020 after unveiling a pre-tax loss on continuing operations of £202.3 million, which compared with a £112.7 million loss in 2019.
Full-year like-for-like sales for the European supplier of insulation and interior fit out products were down 13 percent, contributing to an operating loss of $53.3 million, and despite encouraging signs in Q4 with sales rising 4 percent, continued uncertainty remains with COVID-19. On a pre-IFRS basis, net debt improved from £162.8 million in 2019, to just £4.1 million, helped by the disposal of its Air Handling division and the £152 million capital raise in July.
Steve Francis, Chief Executive Officer, said its teams showed great resilience and commitment in the face of the challenging circumstances for much of the year, the effects of which clearly impacted first half and full year results. 
"The new UK management team has rebuilt its business and, everywhere we operate, we have reconnected with our employees, customers and suppliers," he said. "Their response has reaffirmed that we are at our best when we are a local, sales and technical service-driven business, partnering closely with our key suppliers and operating with empowered and entrepreneurial branch teams. That is our strategy for growth and the basis for playing a leading role in our industry in the years to come."
Andy Murphy, Director, Edison Group, said performance was clearly hampered by Covid-19 but revenue fell only 12.6 percent to £1.8bn and underlying operating losses of £53.3m was better than consensus, which expected a loss of around £61m. 
"Despite the poor out-turn for 2020, evidence of success of its strategy will become more evident as the year unfolds and we should see the business return to profitability in H2," he said.
Last July, SIG was awarded the Green Economy Mark by the London Stock Exchange. To qualify, an issuer must generate 50 percent or more of its total annual revenues from products and services that contribute to the global green economy.