Vietnam construction the best performing in APAC region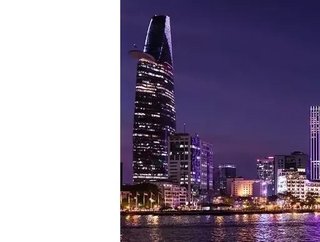 GlobalData report finds its construction industry recorded a 5.7 percent year-on-year growth despite impact of COVID-19...
The Vietnam construction industry is Asia-Pacific's (APAC) best performing, according to a GlobalData report.
Despite the COVID-19 pandemic, the industry has continued to grow strongly – relatively speaking – in 2020 despite losing momentum amid the global slowdown. Citing statistics from the General Statistics Office (GSO) of Vietnam, the report says construction value-add recorded a growth of 5.7 percent year-on-year in the third quarter.
The culminative growth rate for the three quarters was five percent, it adds, and the industry is projected to gain further momentum in the fourth quarter and record an overall growth rate of 5.5 percent.
Prior to the COVID-19 outbreak, it recorded an average annual growth rate of 9.6 percent over the last five years (2015 – 2019). However, construction activities were disrupted due to stringent measures taken by the Vietnamese government to contain the spread of the virus, with growth falling below five percent in the first quarter of 2020 for the first time since the first quarter of 2013.
Following the subdued growth figures of 4.4 percent and 4.6 percent in the first two quarters respectively, the industry is now showing signs of regaining the momentum. This is expected to accelerate further in the coming quarters, the data and analytics company says.
"Efforts to attract foreign investments through the public private partnerships (PPP) model will support the construction industry during 2020-2024. In June 2020, the national assembly adopted a law on PPP investment, which is aimed at regulating investment activities and attracting private investment under the PPP model," says Dhananjay Sharma, construction analyst at GlobalData.
"Vietnam plans to speed up spending on infrastructure projects to help support the overall construction output growth, with focus on improving regional connectivity through the development of the country's rail, road and air transport infrastructure, coupled with efforts to boost energy production."
The country's residential sector is likely to remain under pressure in the short-term, with support coming from government plans to build affordable housing for middle- and low-income families in the country, the report adds.
In order to encourage private investors, the Vietnamese government is also offering incentives to developers to construct affordable houses and has set aside £990 million for the construction of affordable houses in the country between the years of 2018 and 2022.
"Vietnam's emergence as an alternative to manufacturing base in China would continue to be further aided by the COVID-19 situation and is expected to accelerate foreign investments in the country, which would have a multiplier effect on the overall economy," Sharma concludes.